WWE World Heavyweight Champ Seth Rollins Says He Should Probably Have Surgery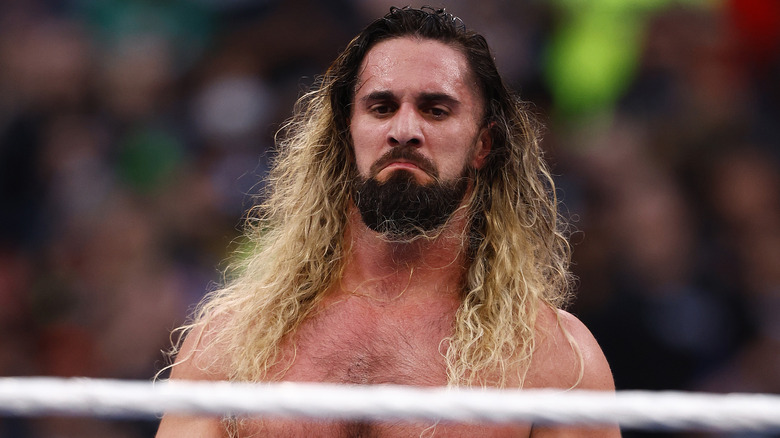 Ronald Martinez/Getty Images
Professional wrestlers are often working through injuries on a daily basis and fans have no idea. Such is the case with current WWE World Heavyweight Champion Seth Rollins who revealed on "Impaulsive" that he should probably have surgery on his back.
"I try to change my training up based on how I feel. There are constant injuries," Rollins said. "My knee has been bugging me since before WrestleMania, I was having an issue with that. My neck acting up. My lower back has been at me since 2019, probably should get some surgery on that, but trying to just do whatever I can to make sure I don't need it because I have a couple of stress fractures back there."
Rollins added, "I tried some stem cells, I've done a couple of stem cell treatments. I found that they were temporarily helpful. I wasn't taking time off. I wasn't just idling while I was on the stem cells, I was still working pretty much a full-time schedule with WWE. I found it temporarily helpful, but long-term it kind of faded off a little bit. I got maybe four or five months of 'Ooh, okay.'"
The 37-year-old hasn't missed considerable time due to surgery since 2015 when a torn ACL, MCL, and medial meniscus cut his first WWE Championship reign short. He missed nearly seven months of action before returning in May 2016. His current world title reign marks his first since 2019 when he claims his lower back began troubling him. As of this writing, Rollins is set to be in a marquee match at WWE SummerSlam on August 5 when he defends against Finn Balor.