The Miz Says 'Miz & Mrs' Season 4 Is Up In The Air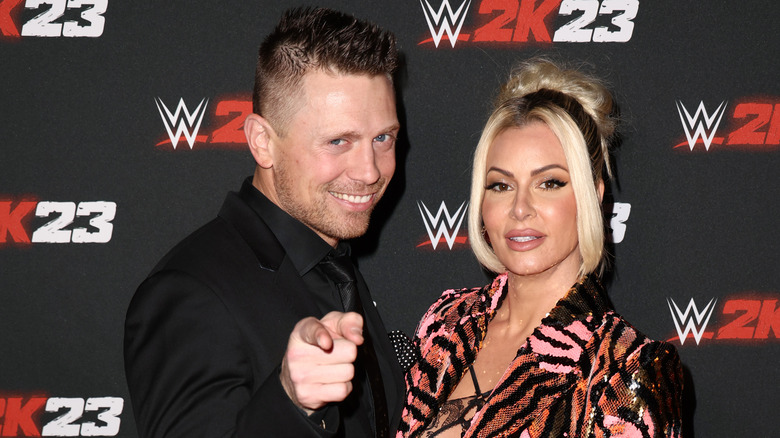 Joe Scarnici/Getty Images
"Miz & Mrs." has aired 50 episodes across three seasons. However, it's now been a year since Season 3 concluded and there was no news on a fourth season until now. During a recent interview with "ComicBook Nation," The Miz revealed that they are working on getting it on the air.
"Maryse and I are working on it, it's still up in the air," Miz said. "We're still trying to figure it all out. It's not just throwing a show together and putting it on air, there's a lot that goes into a show that Maryse and I are very proud of, that we love. Every episode of season one, two, and three are available on Peacock, and we have put everything in those."
He added, "We were involved with what's going to be on there, the editing process, and we just made sure that we gave people moments, things that a family can sit down and watch and enjoy together, and we feel like we successfully did that. Now for season four, there's just a lot that goes into getting it back up, on air, and going."
"Miz & Mrs." premiered in July 2018 on the USA Network with nearly 1.5 million viewers. The reality series has covered the birth of The Miz and Maryse's two daughters, Monroe and Madison, as well as Miz's participation on "Dancing With The Stars."
Maryse has largely been away from WWE since competing in a mixed tag team match against Beth Phoenix and Edge at WWE Royal Rumble 2022. Since then, The Miz has feuded with Logan Paul and Dexter Lumis. He also hosted WrestleMania 39 this year.
H/t to Fightful for the transcription.