Tommy Dreamer Compares His Current And Prior Impact Wrestling Runs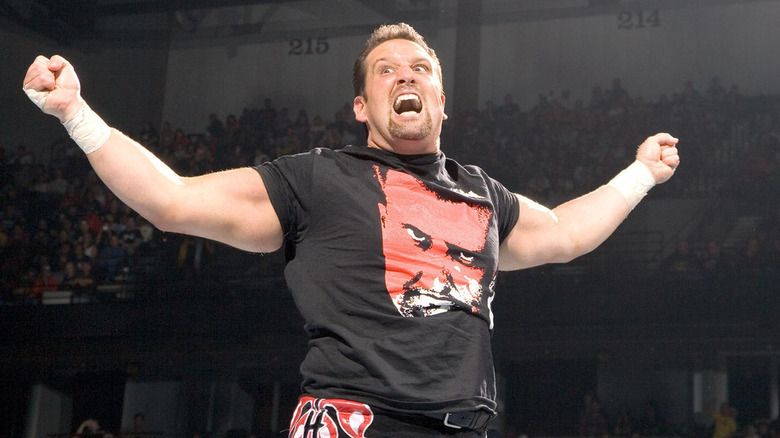 WWE
Tommy Dreamer is currently signed with Impact Wrestling. The ECW legend, who previously worked for Impact between 2010 and 2011 and from 2013 to 2015, compared his previous runs with the promotion to his current tenure while speaking on "GAW TV" with Mickie James, So Cal Val, and Lisa Marie Varon. 
"I'm enjoying it," Dreamer said. "I wanna say the roster/locker room is the best I've ever seen since the original ECW ... It's a great locker room. Everybody works hard and even after the shows. The drama that there is, there really isn't. But after the shows, it's the same thing."
"It's really, really cool," Dreamer added. "It's a lot of people that care about each other. I think when you were there Val, and I was there, there was a lot of mismanagement. When I was there, my boss was Dixie [Carter] because she was the owner, but then there was also Jeff [Jarrett], there was Hulk Hogan, there was Eric Bischoff, and there was Vince Russo ... I would have a creative question, I would talk to Vince and I'd be like, 'Okay, well Vince said this.' And then I'd go to Bischoff, 'Well, I didn't approve that.' 'Alright, well.' So there was a lot of that. It doesn't happen [now]."
Dreamer — who also agents matches in Impact — said things are mainly different now because it's wrestlers who are running the promotion, such as former in-ring performer and manager Scott D'Amore, who is the current President. Dreamer described D'Amore as "approachable" for the roster. 
If you use any quotes from this article, please credit "GAW TV" with an h/t to Wrestling Inc for the transcription.