Hulk Hogan Gets Engaged To Girlfriend After More Than A Year Of Dating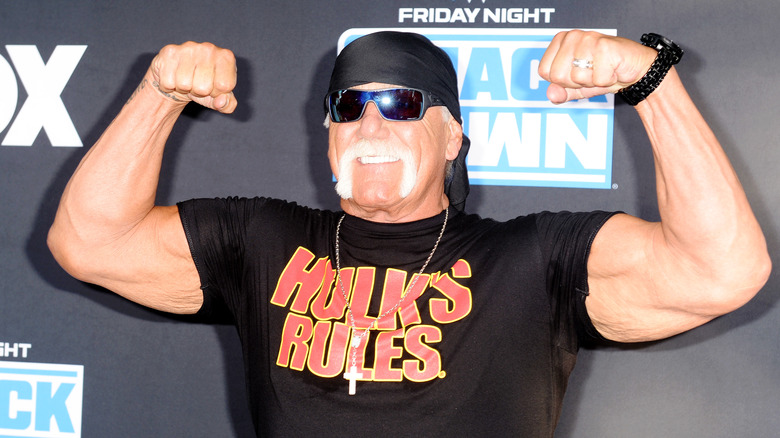 Jerod Harris/Getty Images
Two-time WWE Hall of Famer Hulk Hogan is engaged. "TMZ" has reported that the pro wrestling legend got engaged last week to his girlfriend Sky Daily at a restaurant in Tampa, Florida. He told the outlet that he had been "very nervous about proposing."
The two have been a couple for over a year and a half and got together after Hogan's divorce from his second wife Jennifer McDaniel was finalized. Daily is a Yoga instructor and a mother of three, and Hogan told "TMZ" that he "fell in love with all of them." Hogan is a father himself and has two adult children, Brooke and Nick, from his first marriage to Linda Hogan.
While "The Hulkster" is retired from in-ring action, he does still make sporadic appearances in WWE, with his most recent appearance coming on January 23 for "WWE Raw Is XXX," while he was the co-host of WrestleMania 37.
Wrestling Inc. would like to congratulate the happy couple on their engagement.