AEW's Daniel Garcia On Character Development And What Gives Him Confidence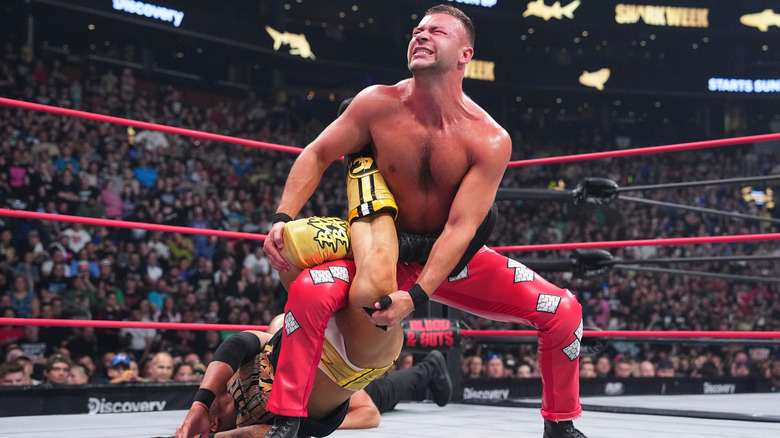 AEW
Daniel Garcia's time as "sports entertainer" has made fans look at the young AEW star differently.
"I feel like when I came into AEW I was type-casted a lot," Garcia said on "Busted Open Radio" recently. "I was like a 'technical wrestler' and a lot of time technical wrestlers get type-casted as boring, and I feel like being with [Chris] Jericho and being able to stay in the Jericho Appreciation Society has let me show more levels and layers to my character and what I can do as a performer, so I'm really grateful."
Garcia said that he always knew he was capable of being the person he is on TV today. The AEW star thinks that if he had shown that side of himself too early, it would've led to him being typecast on the other end of the spectrum. "A guy who can only do entertaining more goofy things."
The former ROH Pure Champion says that establishing himself as a technical wrestler first allowed him to blend more of his personality over time, leading to fresh surprises for the audience. Garcia credits Chris Jericho the most for bringing him out of his shell, noting that the former AEW World Champion has defeated Stone Cold Steve Austin and The Rock, but is still willing to try things that are less serious. He feels that as a much younger wrestler, he should be following Jericho's lead of not caring whether a wacky moment works or not.
"He gives me the confidence to try," Garcia said of the former WWE Champion.