Cody Rhodes On Relationship With Triple H, What's Stopping Them From Sharing WWE Ring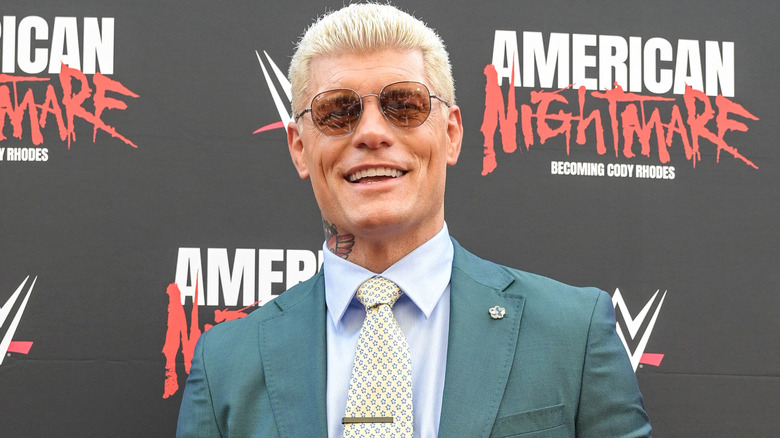 Wwe/Getty Images
Cody Rhodes has not been subtle about his references to WWE CCO Paul "Triple H" Levesque, from destroying his throne to doing Levesque's trademark Pedigree, Rhodes has worn his influence on his sleeve, which Rhodes says comes out of nothing but respect.
"Any opportunity to work with Hunter, when he's Triple H is a blessing for me," Rhodes said to Sports Illustrated, "because even when I was smashing the throne ... I'd always tell people, I said it in a zoom meeting with The Bucks, 'who's your dream match?' And I always say, 'Hunter.' I pattern a lot of how I did my bits in AEW after Hunter. Any time you get a chance with Triple H the character you just want to absorb as much as you can, take it all in, that kind of knowledge isn't going to be around forever. Not as many people have that type of knowledge. I'd love to do something but I think what's preventing us from doing anything — not wrestling obviously, him and his heart [condition] — I think what prevents that is my dad in a weird way."
Rhodes believes that Triple H sees Cody and immediately goes into an over-protective mode out of respect to "The American Dream," wanting to keep the son of WWE Hall of Famer Dusty Rhodes safe. Though Rhodes does note that Levesque has continued to allow him to do The Pedigree, which leads him to suspect that the door is open for possible interactions between "The Game" and "The American Nightmare."