Paul Wight Explains Why You Can't Compare AEW To WWE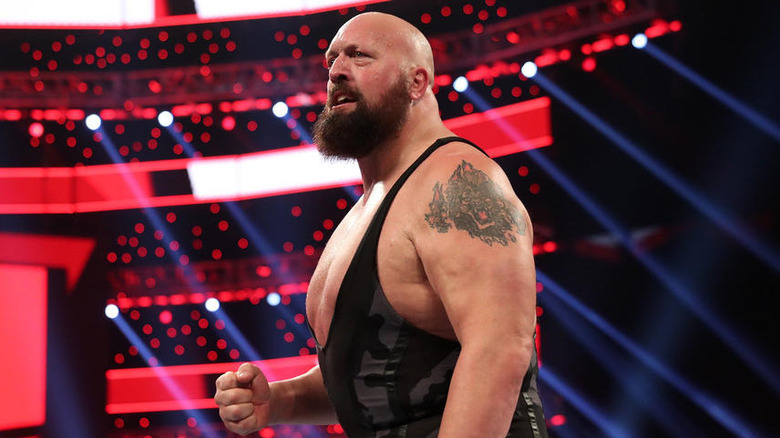 WWE
All Elite Wrestling is arguably the second-biggest wrestling promotion in the world right now. AEW began operating in January 2019, and current AEW star and former WWE talent Paul Wight discussed the rise of Tony Khan's organization while speaking with TalkSPORT in the United Kingdom. 
"We're a relatively new company, we've been around just a few years," Wight said. "But we've had a lot of support, a lot of growth, and we've had great leadership with Tony Khan. And that's how you get anything going. You've got to have somebody who understands the product and has the willingness to invest in the talent and invest in the growth. And I've seen AEW — since I've been there — for two years, coming out of the COVID pandemic when I started with them, and just how they're growing, what they're doing, and the way they're growing the talent they're building. 
"It's an incredible time for wrestling fans right now. I think I'm surprised a lot. For a company as relatively new as AEW is to do the incredible TV ratings that we're doing here in the UK. I mean, massive TV numbers. So that right there shows that people want a different choice of product. And that's the thing that's exciting for talent as well because it's tough as a talent to make a connection with your audience, so you have to have a platform and availability to do that."
Wight explained that it is a great opportunity for talent when you have two wrestling promotions — WWE and AEW — competing against each other. He said that Vince McMahon, WWE's executive chairman, would be the first one to say that "competition makes you better." Wight added that AEW is working its way up to become stiff competition for WWE. 
'I think there's room for us to become very successful'
Daniel Boczarski/Getty Images
TalkSPORT host Jamie O'Hara then asked Wight if Tony Khan's promotion were on course to becoming as big as WWE. The sports entertainment giant has been in business for decades compared to AEW.  
"I think we're on a steady growth program for what we're doing right now," Wight said. "Again, you can't really compare the two with the legacy and the history and the years that WWE already has invested. But what you can do is look at our brand, our AEW brand, the talent that we're creating, the product that we're bringing in. It's a different product. 
"And the fans make the ultimate choice at the end of the day, but the more chances we get to get outside the US to come to our markets, markets where television is strong [like] in the UK and start expanding from there. I think there's a good opportunity, and there's enough fans in the world that I think there's room for us to become very successful." 
If you use any of the quotes in this article, please credit "TalkSPORT" with a h/t to Wrestling Inc. for the transcription.