Former WCW Wrestler Steve McMichael Is Now A 2024 Football Hall Of Fame Finalist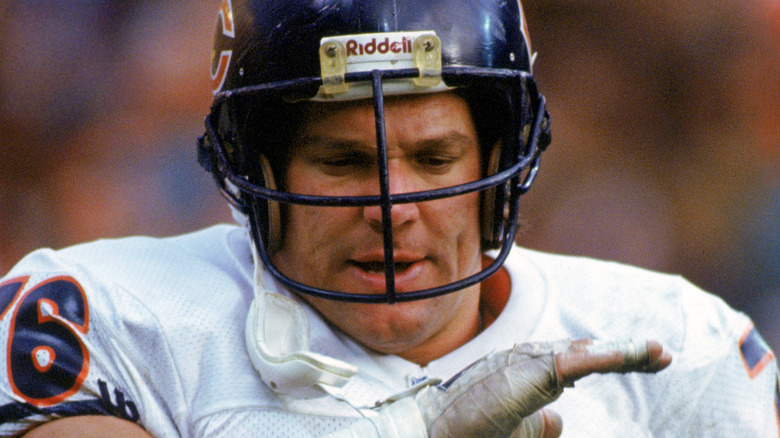 Jonathan Daniel/Getty Images
Ric Flair has shared some good news about former NFL Chicago Bear and World Championship Wrestling star Steve McMichael — he's now a finalist for the 2024 Pro Football Hall of Fame.
"Mongo Is A Finalist For The 2024 HOF!! LFG! WOOOOO," Flair tweeted.
As noted, Flair has been trying hard to get his friend acknowledged by the Pro Football Hall of Fame, by using social media to get the word out and doing interviews such as a recent one with Fox News Digital Media. "The Nature Boy" has been there for McMichael and his wife, Misty, since he was diagnosed with ALS in April 2021.
McMichael did commentary with Eric Bischoff and "The Brain" Bobby Heenan before joining the historic wrestling stable, The Four Horsemen. It was in 1996 at the Great American Bash, where he teamed with another fellow pro football player, Kevin Greene, to face Horsemen leader Ric Flair and Arn Anderson. It was there when "Mongo" turned on Greene and joined the group.
McMichael was with WCW and the Four Horsemen (besides the one year when the stable disbanded from September 1997 to September 1998) until March 6, 1999, where he had his last match at a WCW House Show. His last match on "WCW Nitro," was a month prior, where he teamed with Flair to face Kevin Nash and Scott Hall.
Now that McMichael has been picked as one of the 12, he will be going on to the final vote on August 22, where up to three names will be chosen from the 12. Besides playing for the Bears, McMichael also played for the Green Bay Packers and the New England Patriots.