Otis Recalls Trying To Intimidate Logan Paul When They Met For The First Time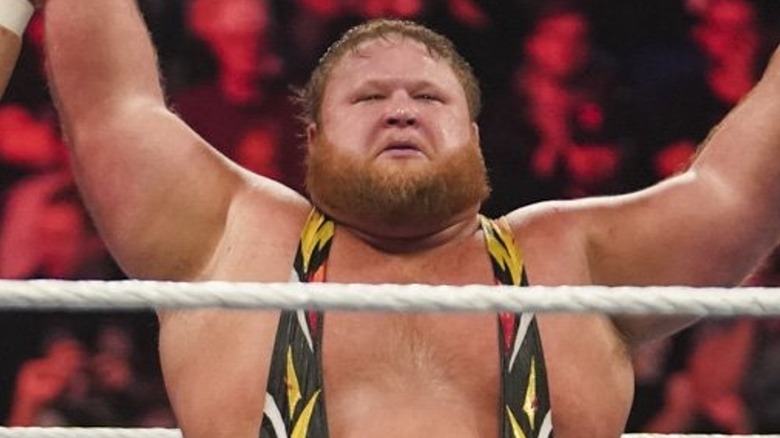 WWE
Logan Paul has made a name for himself as one of the biggest social media influencers in the game. With 33 million followers across Instagram and Twitter — in addition to his weekly podcast and newly launched sports drink company — Paul has certainly turned himself into a known quantity, which partly explains his involvement with WWE. But upon his arrival, at least one member of the WWE locker room was completely unaware of his stardom as a YouTube creator and boxer. On a recent episode of the "After The Bell" podcast, Otis of Alpha Academy shared his sentiments on meeting Paul for the first time
"I never knew of Logan Paul, I'm being honest here, and when we came to TV I said ... 'Hey, who is this guy' and Chad [Gable] said, 'He's a YouTube guy,' and I was like, 'You can make money off YouTube?' To be honest with Logan, he's got a great spirit backstage," Otis said.
"I remember he did an interview and he was like 'If someone wants to mess with me, I'm gonna mess with him' and I always joke around a little bit in the locker room," Otis continued. "I saw him for the first time and I walked up to him and was like 'What are you looking at, you son of a b*tch"?' He's either gonna think I'm serious or he's gonna think 'Oh my god, he's heard the interview' and he just laughed and said 'I'm looking at you, big boy.'" 
"For me, I've got no problem with the celebrities," Otis added. "He's got a great attitude about it."
Paul will take on Ricochet this Saturday at SummerSlam. Paul has certainly surprised both fans and other wrestlers alike with his displayed skillset in the ring, especially following two viral moments at Royal Rumble and Money in the Bank. But don't expect Paul to stick around Detroit too long after his match; he's already stated that he'll be flying out immediately after to attend his brother Jake's fight against UFC icon Nate Diaz. 
If you use any quotes from this article, please credit "After The Bell" with a h/t to Wrestling Inc. for the transcription.