Natalya Would Like To See Something Unexpected From Charlotte Flair In WWE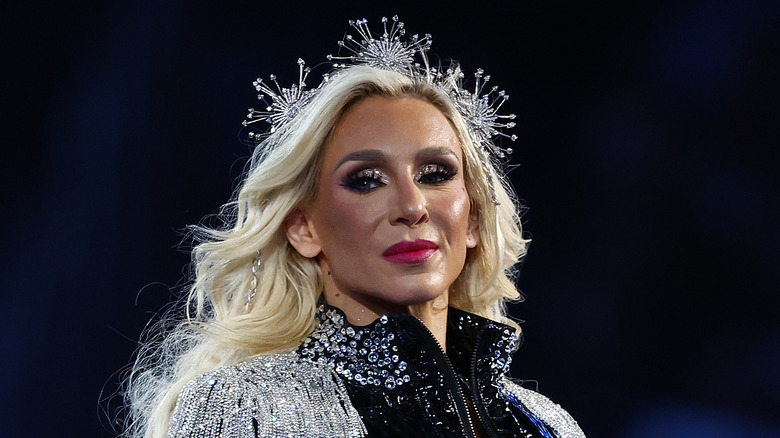 Ronald Martinez/Getty Images
Charlotte Flair has been a dominant force in the WWE women's division since the beginning of her tenure, but former "WWE SmackDown" Women's Champion Natalya believes that the "durable" superstar runs the risk of becoming boring in her current role.
"I would love to one day to see Charlotte in the role of being super vulnerable," Natalya told Sportskeeda recently. "When you talk about weaknesses ... I don't really look at Charlotte and think 'wow, she's got a lot of weaknesses,' [but from a fan perspective] I think the one thing we haven't seen from Charlotte is being very, very vulnerable and I think there's something very character-driven about being vulnerable and I know it's not easy for everyone to go to that place." Natalya thinks that Charlotte being associated with strength and empowerment is a double-edged sword for the former champion. 
"She's the most decorated Women's Champion of all time but what would it be like from the audience's point of view for you to be very, very vulnerable," Natalya continued. "I haven't seen her knocked down on her ass." The former Hart Foundation member thinks that doing so would "tear down the fourth wall" and help fans see Charlottle as a human. Natalya says that Charlotte's title wins have fast-tracked her to stardom, but Charlotte hasn't had the "moments" that people like Rey Mysterio and Roman Reigns have had, pointing to both men's current issues with their sons and cousins respectively. Charlotte is set to compete at SummerSlam this weekend, where she will face Women's Champion Asuka and Bianca Belair in a Triple Threat Match for the title.