Kurt Angle Looks Back On Wrestling Career, Injuries & What Could Have Been In WWE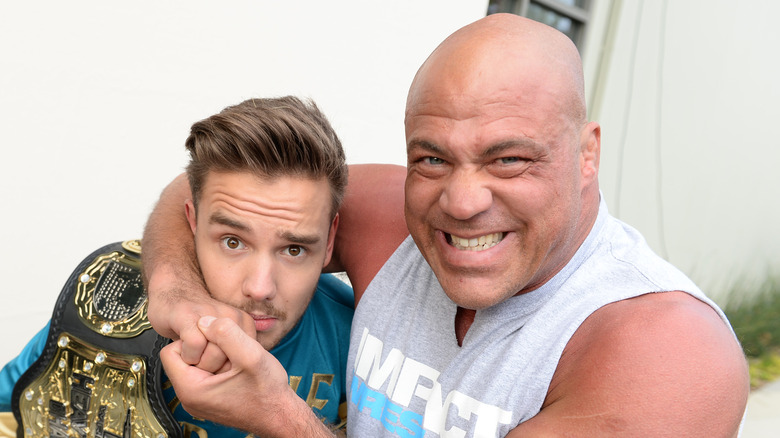 Jeff Kravitz/Getty Images
Kurt Angle's career is split into two eras: his time in WWE and then later in TNA. His long career has led to — not regrets — ponderings about other possible outcomes for his WWE Hall of Fame career.
"I don't regret going to TNA," Angle said on "The Kurt Angle Show," when asked about his regrets. "I absolutely love TNA." 
Angle says that he likely would've spent more than just 11 years in the company, noting that he would have stayed had "the money not run out." But, the Olympic gold medalist said that he also wanted to end his career where he began it — in WWE. 
"But when I go back, the one thing I would love to change is, I wish I didn't get injured so much because that's what caused my painkiller problem," Angle said. "And my painkiller problem caused me to leave the WWE because I felt like if I wasn't gonna leave I was gonna end up doing something pretty bad, which is overdose on painkillers. So I thought it was right for me to leave. But if I hadn't left WWE, I would have wrestled there for twenty straight years. I really believe I would've been the greatest of all time. And that's not me blowing smoke, I'm just being honest. I really think I would've been the greatest of all time if I'd stayed with WWE."
Angle eventually retired in 2019 at WrestleMania 35, in a losing effort to Baron Corbin. Along with wrestling, he also spent some of his time post his WWE return as the General Manager of the "WWE Raw" brand.