Dave Meltzer Suggests WWE May Have Inflated Ticket Sale Numbers For SummerSlam 2023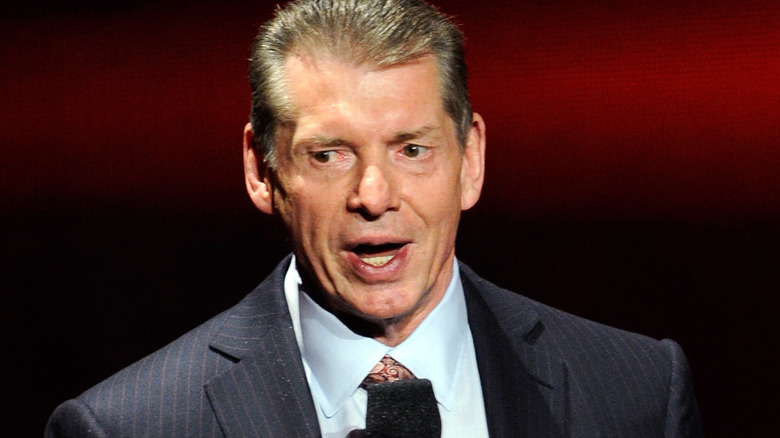 Ethan Miller/Getty Images
WWE has a long-standing tradition of inflating attendance numbers for events, even as far back as WrestleMania III, where every living body in or around the Pontiac Silverdome were dragged in to pump up final attendance figure to 93,000+ fans. Now that WWE is publicly traded, they are required by law to be more transparent with their attendance figures, at least when reporting to shareholders.
"[WWE] announced 59,000," Dave Meltzer began on "Wrestling Observer Radio" after SummerSlam. "The thing that I find weird is Nick Khan on Wednesday says they've got 43,000 tickets sold and then they announce 59,000, it's kinda like Nick was telling the truth but now you're still gonna add the 10 [thousand] or whatever the number is." Meltzer decried the obviousness of WWE's intentions.
"When you've already announced to shareholders where you're at and then you announce a number 16,000+ more than you announced to the shareholders, it's kinda like 'Well of course we all know they exaggerate,' but at that point it's like flashing lights, it's like 'We're not even trying to keep it a secret,'" Melzter exclaimed.
"It's just what it is." Meltzer speculates that WWE probably even made it to 50,000 with post-shareholder call ticket sales, as well as guests and other free tickets that were distributed. 
"I'm sure they want to do the biggest number possible," Melzter continued, "given [All In] but even so, you're still gonna be way, way below it." Melzter does note that SummerSlam was the biggest non-WrestleMania event that WWE has run in the United States, but it still didn't eclipse the attendance from 1992, when WWE held SummerSlam in the AEW All In Venue, Wembley Stadium.