AR Fox Taught Himself Wrestling Psychology By Studying Current WWE Star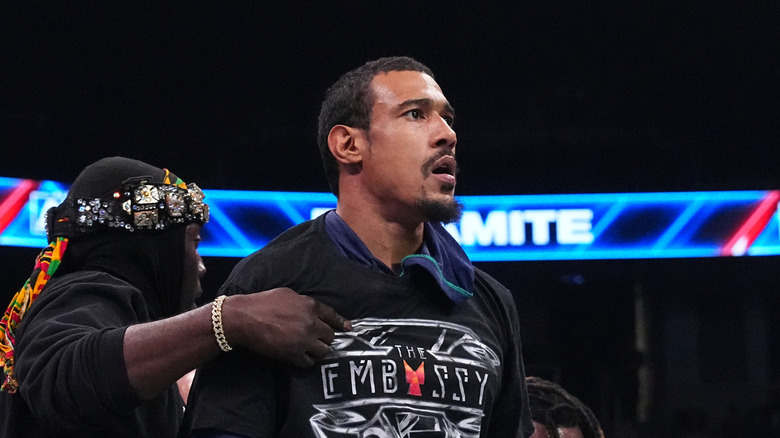 AEW
AR Fox signed for All Elite Wrestling last year after spending numerous years working on the independent scene. The 35-year-old, who made his in-ring debut in 2007, has revealed that he learned the art of in-ring psychology by studying a former WWE Champion's matches. 
"I don't wanna say this because I don't want other people to think it's that much of a thing, but I'm gonna say I taught myself," Fox said on the "Talk is Jericho" podcast. "I mean, I was obsessive with it. Very obsessive with it. I would say I learned a lot [of it] hands-on. Chris Hero helped me out a lot, and this is in one match when I've felt like I learned a lot. 
"But yeah, I feel like I taught psychology to myself by watching it and really dissecting it. And not watching just anything but trying to watch the best guys. Not watching CZW and stuff, not a knock to them, but watching main events, pay-per-view matches, and watching a lot of old Ring of Honor.
"I feel like writing AJ Styles' matches [out] in full, it's seven [or] eight pages, everything that's happening. I'd write AJ Styles' matches out and I felt like it taught me psychology."
Fox faced the man he picked up the art of in-ring psychology from back in March 2014. The Mogul Embassy member was defeated by Styles in a one-on-one clash at Ultimate Wrestling Experience's Knight Of Glory III event. 
If you use any of the quotes in this article, please credit "Talk Is Jericho" and provide a h/t to Wrestling Inc. for the transcription