AEW Stars The Young Bucks Discuss Their Plans After Retiring From Wrestling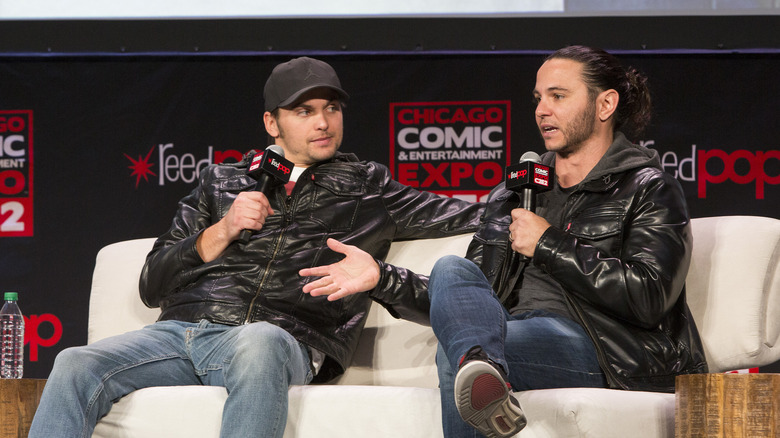 Barry Brecheisen/Getty Images
Matt and Nick Jackson, the Young Bucks, will surely go down as one of the more influential tag teams in history. They innovated their own style on the indies, laying the foundation for them to co-found AEW in 2019, where they have since served as both talent and EVPs for the company. But there comes a time in a wrestling career when there is a need to hang up the boots. Although it's not something easily talked about, the Jacksons addressed their own retirement plans in an appearance on the "Swerve City Podcast". 
"For me, I think once I'm done in the ring I'll never announce it. I'll never be like, 'Oh I'm retired,'" Matt said, "I'm just gonna walk away and people are gonna be like, 'Whatever happened to that guy?'"
Nick laughed at how easy his brother would find it to go off the grid, sharing an anecdote of Matt's vacation to Hawaii where he didn't speak to Nick for an entire 10 days. He felt he would have a harder time keeping away from the business, preferring to stay entertained and busy. He pondered the idea of starting his own independent promotion, akin to the likes of Pro Wrestling Guerrilla — where the brothers carved a significant portion of their legacy — before revealing he actually made a play to run that exact company. "How fun would that be? I don't know, buy PWG from Super Dragon. You know what's funny is I tried to buy PWG and he didn't go for the offer."
To quote this article, please credit "Swerve City Podcast" and provide an h/t to Wrestling Inc. for the transcription.