Road Dogg Lays Out Future WWE Aspiration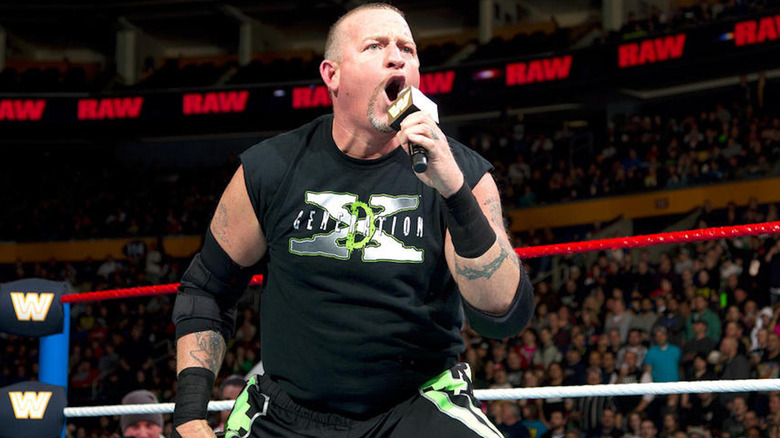 WWE.com
As WWE's Senior Vice President of Live Events, "Road Dogg" Brian James has been sequestered behind the curtain for some time now, but on his "Oh You Didn't Know" podcast, the Hall of Famer said that he's considering a role in front of the camera.
"I think I'm pretty good at talking," Road Dogg said, noting there are things that he wished he could do in WWE. "I would love, before I get too old, to do commentary. I would love to do the [kickoff panel for WWE PLEs]." 
Dogg believes that broadcasting on WWE TV would be a challenge that he'd like to take on. James says he loves talking on his podcast, calling it an "escape," and thinks that his witty, loquacious nature would make him a natural fit for WWE television, though James also remains grateful for his role in producing WWE's live events. 
"[It's] such a great gift that's been given to me," James said, refusing to take credit for the recent rise in WWE's live event business, instead crediting the timing and the team he's working with. James also admitted that going to work so soon after getting clean and sober led to him "white-knuckling" the early days of his sobriety, but the former WWE Hardcore Champion said he finally has room to breathe and enjoy his job and his sobriety at the same time.
While James is considering a broadcasting career, the former WWE Tag Team Champion will likely not dust off his ring boots, as he's still dealing with lingering health issues related to his in-ring career.