AEW's The Young Bucks Reveal The Lessons They Learned From Colt Cabana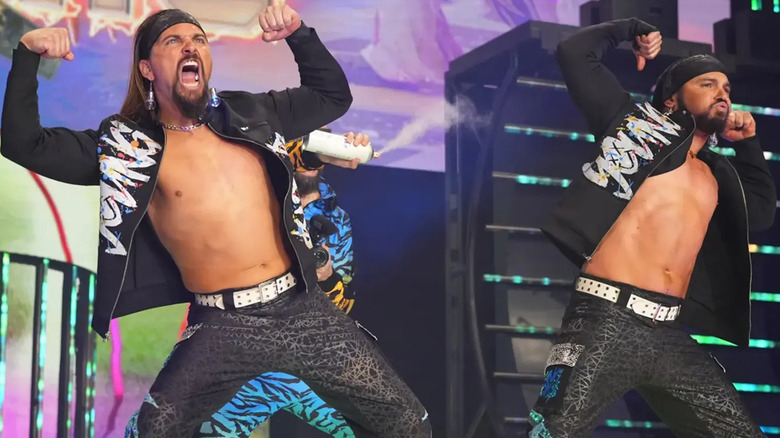 AEW
The Young Bucks, Matt and Nick Jackson, are two of the biggest stars in wrestling, and when they were wrestling in independent promotions, they had a following that rivaled that of many WWE talents. On the "Swerve City Podcast," they credited Colt Cabana for helping them grow two areas that led to their rise: merchandise and vlogging. The team initially started by just selling a few t-shirts and posters, but were inspired when they saw the massive amount of merch Cabana would sell at Chikara events.
"I remember thinking to myself if we're ever going to get really good at this, then we have to learn from him," said Nick, "I remember literally going to coltmerch.com and looking at how he laid everything out and how he did his business." Cabana not only encouraged them to increase their amount of merchandise, but he was instrumental in forming Pro Wrestling Tees. Before joining that company, they would debate over the best shirt and then print hundreds with the risk they may not sell. With the help of the site, they could create several clothing designs without worrying about excessive inventory.
"It is almost meme culture. Something quick happens; what is your response? What is your take on it? Go!" Nick continued. "We would have it on a t-shirt. I think we were the first ones to do that thing." Any time the Bucks invented a new move or said something that connects with the audience, they'd turn it into a t-shirt. Of course, "Stone Cold" Steve Austin and The Rock would have many shirts made based on their catchphrases, but something like that was not seen at this level in the indies until Cabana's wealth of merchandise inspired the Bucks.
Cabana Motivated the Success of Being the Elite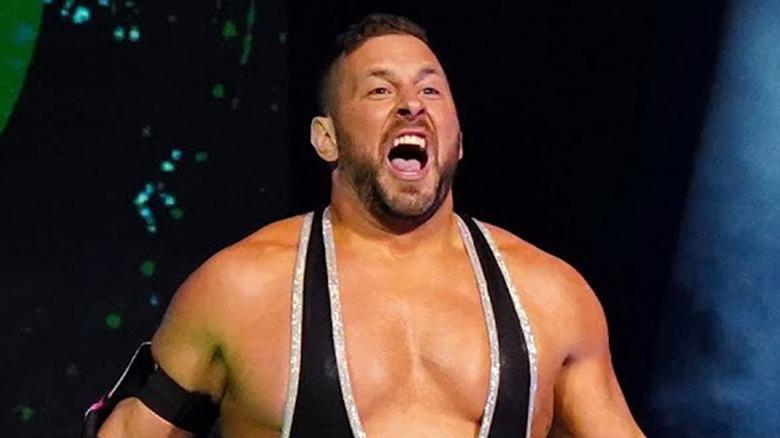 AEW
Additionally, the "Being the Elite" YouTube series was inspired by Cabana's podcast "The Art of Wrestling" and was a crucial step in The Young Bucks growing their fanbase. They had initially tried doing a series back in 2008 when they worked in Dragon Gate as a way for American fans to know what they were doing overseas. At the time they didn't have the capacity, and felt the audience wasn't there yet. They tried again after being inspired by Cabana, but he also had valuable advice.
"One thing that Colt said was you have to do it every week, because his "Art of Wrestling" came out every Thursday. Every single week," said Nick. If you do this, It has to come out every week, and you can't screw around with this, and we didn't."
The Bucks still, after seven years, post almost every week. Matt said there are times that he wants to quit it after being burnt out trying to come up with new ideas, but they continue because the fans still enjoy it. It's clear no small part of their success is due to listening to the advice of Cabana.