Tony Khan Comments On AEW: Fight Forever's Early Sales And Reviews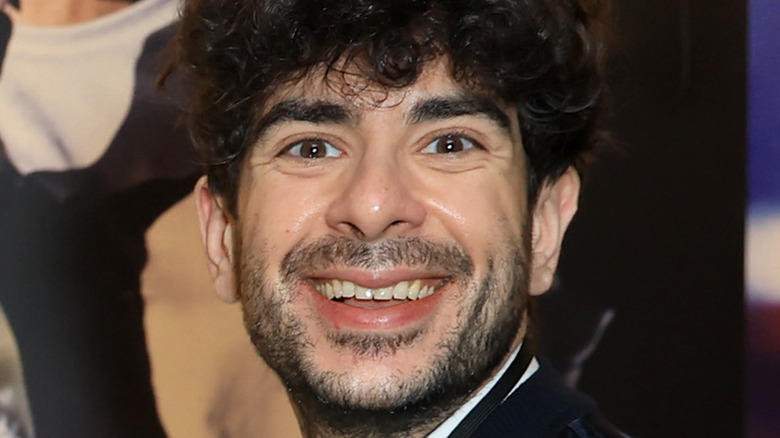 Leon Bennett/Getty Images
Reviews for "AEW: Fight Forever" have been generally positive, and AEW President Tony Khan is satisfied with the response to the promotion's first-ever video game thus far. During a recent interview with PWInsider, he opened up about the early feedback to the game and spoke about some of the team's future plans for it.
"I'm thrilled with the launch. I think Fight Forever has been well received. And the future is really strong," Khan said.
According to Khan, there are more developments underway that will continue to attract players to the game. Furthermore, the AEW President said that he's excited about a new mode that will allow gamers to participate in one of the company's most unique gimmick matches.
"I'm excited about the launch of Stadium Stampede mode and what that means. And I think there's several really exciting developments for the game that will continue to drive interest in it over time, and it's already off to a great start. So it's really exciting to have AEW Fight Forever available to fans now."
Elsewhere, Khan revealed that he's happy with the game's sales as well. While he didn't share any details about the actual numbers, he said that the game has been successful and that its profits will continue to grow as new developments are introduced in the coming weeks, months, and years.
"I mean, it was important that we get off to a strong start for sales, and we did. And the sales have been great. We got really exciting sales data back from THQ. And that is tremendous. The receipts so far have been amazing, and the future is really strong."