WrestleMania 40 Is Reportedly Breaking WWE Records Already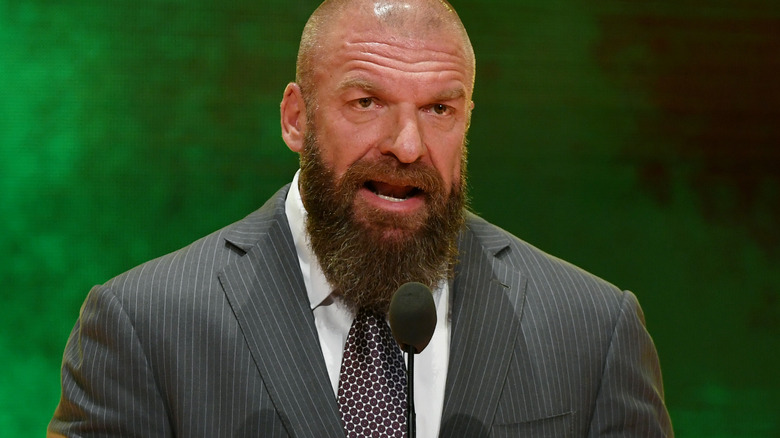 Ethan Miller/Getty Images
WWE continues to shatter its own company records. Earlier today, WWE began the general ticket sales for next year's WrestleMania 40, slated to take place at Lincoln Financial Field in Philadelphia in April 2024. This sale, in addition to the two days of pre-sales, has already produced record-breaking financial results for the company.
According to the Action Network's Darren Rovell (via Twitter), WrestleMania 40 has already broken one of WWE's box office records. With over 90,000 tickets sold so far, WrestleMania 40 now holds the all-time WWE gate record, which was previously held by the WrestleMania 39 event that emanated from SoFi Stadium earlier this year. While the exact revenue has yet to be shared, it has surpassed the $21.5 million generated from this year's premium live event.
JUST IN: WrestleMania 40 went on sale today and has already broken @wwe's all-time gate record ($21.5M at WrestleMania 39 in LA).

More than 90,000 tickets sold so far to the two-day event at Lincoln Financial Field in Philadelphia in April 2024.

— Darren Rovell (@darrenrovell) August 18, 2023
WrestleMania 40 will mark the latest trip to the northeastern United States for the annual event since MetLife Stadium presented WrestleMania 35 in East Rutherford, New Jersey. For Philadelphia specifically, next year will be the first time the city has hosted a WrestleMania since 1999, when "Stone Cold" Steve Austin defeated The Rock for the WWE Championship in the main event of WrestleMania 15.