Eric Bischoff Reacts To Cash Wheeler's Arrest Ahead Of AEW All In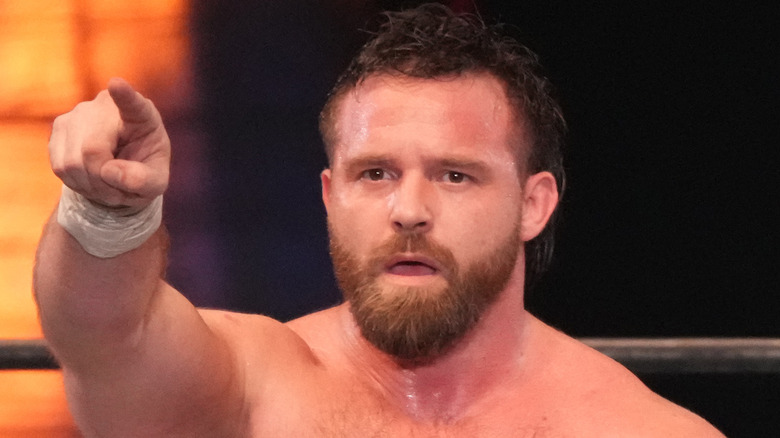 AEW
On Friday, it was reported that Cash Wheeler was arrested in Orlando, Florida for an alleged incident involving a firearm. As it stands, it remains to be seen if the AEW star's status in the company, where he is one-half of the World Tag Team Champions, will be affected. However, Eric Bischoff thinks that it's a terrible situation for everyone involved.
On the latest episode of "Strictly Business," Bischoff shared his thoughts on the matter and speculated that it might affect AEW's All In plans. Wheeler is set to compete in one of the Wembley Stadium show's biggest matches, but his current legal predicament could complicate things. 
"Absolutely disappointed for everybody involved — from Tony Khan, the rest at AEW, and certainly Cash and Dax [Harwood]. I just can't think of a worse situation," Bischoff said.
Bischoff went on to say that he's a fan of FTR and praised both members for their professionalism when he met them in WWE. He also noted that they left WWE after not receiving the opportunities they desired and subsequently had to fight their way up in AEW as well. As such, the timing of this situation couldn't be worse, as the upcoming Wembley show will boast the largest crowd they've ever performed in front of — if they get to perform at all.
"Mr. Wheeler's not going to be leaving the country. Or if he is leaving the country, I doubt that he's going to be able to get into the U.K. I could be wrong. I'm no lawyer, I don't know immigration law... What a freaking mess. What a mess," Bischoff added. For now, though, Wheeler is still booked for the show and even promoted it on last night's "AEW Collision."
Eric Bischoff on the stupidity of brandishing a weapon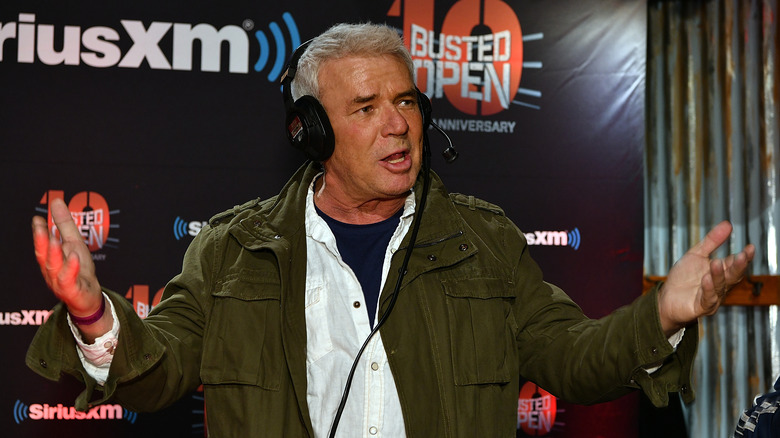 Slaven Vlasic/Getty Images
Little details are known about the incident at the time of this writing. We do know that it was a road rage incident and that Wheeler allegedly brandished a weapon. He made bail on Friday and was ordered to hand over his weapons until the matter is resolved.
Furthermore, the warrant for Wheeler's arrest was reportedly issued in July, which suggests that either AEW knew about the situation and continued to let him work, or Wheeler didn't share the information with his employer. Either way, Eric Bischoff believes that it's a terrible situation and that people need to be responsible with guns.
"I believe in the Second Amendment. I believe that people should be able to defend themselves. But with that comes a fair amount of responsibility, and brandishing a weapon unless you're ready to use it because someone else has brandished a weapon, or you otherwise feel like your life is in danger, is a stupid, stupid, irresponsible thing to do."
That said, Bischoff noted that Wheeler's situation might be nothing more than an allegation, and it's worth hearing all sides of the story.
"Let's point out, we don't know that it's true. This is a charge and an allegation and it's one side of the story. I'm anxious to hear the rest of it. I'm hoping that there's a different explanation or set of circumstances that we're unaware of yet that will mitigate what appears to be a really impulsive, stupid move."
If you use any quotes from this article, please credit "Strictly Business" with a h/t to Wrestling Inc. for the transcription.