ESPN President Of Content Talks About WWE Broadcast Rights, Says They Have No Hesitation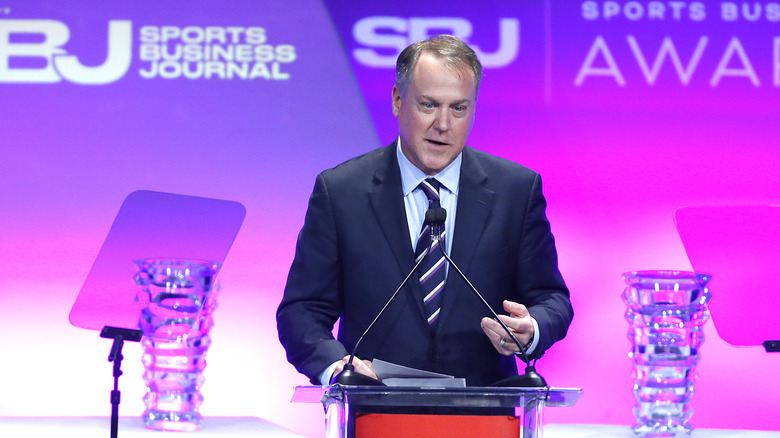 John Lamparski/Getty Images
Burke Magnus recently spoke about the WWE broadcast rights and it appears that if there is a deal that works for both parties, basically anything could happen. Magnus, the President of Content at ESPN, spoke about it while making an appearance on the "Sports Media with Richard Deitsch" podcast.
"If their rights are available and there's a deal for us that works, and a deal for them that works with us, I think it's a possibility," said Magnus. "There's no hesitation anymore from a brand perspective or from a live event versus scripted perspective. Their fans and our viewers, there's tremendous overlap."
Magnus later noted that if they were to have any kind of a relationship with WWE, that it would have to be on the digital side of the business. He also praised them for their business schedule and product.
"To their credit, they run a 52-week-a-year business," Magnus said. "Let me start from the linear perspective, 52 weeks a year is impossible for us to do on almost any configuration based on the other rights that we have so that actually cuts against us from a linear perspective. But on the digital side, if we were to be in business with them on a streaming, or direct-to-consumer distribution, or pay-per-view distribution, or other such thing, I think that's more easily achievable and they have a great product."
Magnus was also later asked if he was doing any business with WWE, to which he replied that he wasn't and he was just going to "leave it at that."
If you use any quotes from this article, please credit "Sports Media with Richard Deitsch" with a H/T to Wrestling Inc. for the transcription.