Jack Perry Discusses AEW Telling Him To Never Do Certain Things Again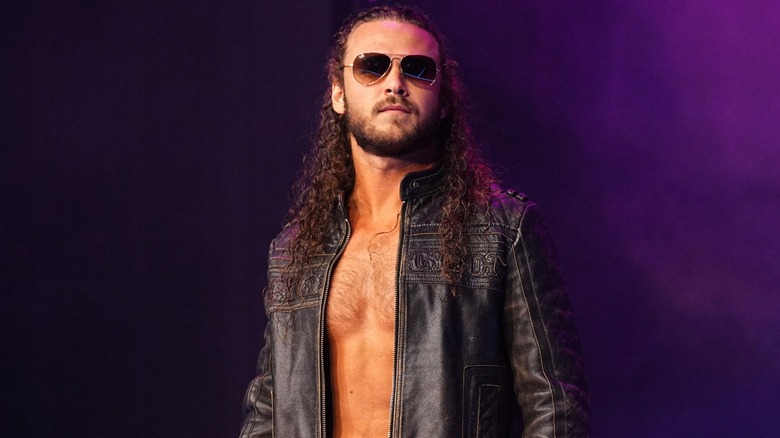 AEW
Jack Perry might be showcasing more edge and attitude than ever before after his recent heel turn, but it was a line during his babyface feud against Christian Cage that ended up landing him in trouble behind the scenes.
During his storyline against the wrestling veteran, Perry told Cage that he was "the biggest p*ssy I have ever met in my entire life." It was a line that suited the situation given how heated things had gotten between the two, but it was also one that the company didn't appreciate as revealed on the latest "Hey! (EW)."
"Literally that line exposed all the p*ssies back here, because I got in so much trouble about that word," Perry admitted while still throwing shade. "They're emailing me saying, 'Please don't ever say that again.'" 
But Perry still attempted to capitalize on the moment even further, but that only landed him in further trouble. "I made a shirt with that word on it, 'Never wear this again or else we're going to do this and this,'" he claims he was told.
AEW may not work with the same restrictions as WWE, but wrestlers still must abide by certain rules established by their bosses, especially when on broadcast television. It wasn't the first time a wrestler has found themselves in some heat for pushing the boundaries, and it certainly won't be the last.
If you use any quotes from this article, please credit "Hey! (EW)" with a H/T to Wrestling Inc. for the transcription.