Joe Gacy Details How EVOLVE Involvement Led To His WWE Contract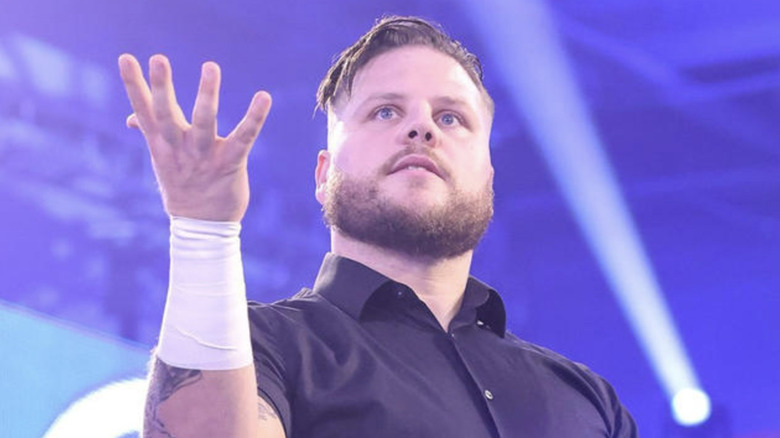 WWE
During a recent appearance on "Out of Character," "WWE NXT" star Joe Gacy explained how he received an offer to sign with WWE.
"So the first step toward WWE was actually getting involved with EVOLVE Wrestling," Gacy said. "So it was a company I was trying to get into for a couple of years. They did a couple of tryout seminar camps and I went to two of them. The first one I went to, it was ran by William Regal. So purely I wanted to get booked by the company, but I was also like, 'Wow, I'll just go learn from William Regal.' So I went and did that mostly just wanting to learn from William Regal and I think they liked me, but they didn't end up using me."
"Then the next time they did another one was ran by Norman Smiley," he continued. "So I went and did it. It was just like a tryout. We did some drills and matches and they liked what they saw, so I ended up getting used that night on the show, and then I got used for extra work at 'NXT' I think a month after that. I didn't end up actually doing anything, but I went to the show and met some people."
2020 Changed Everything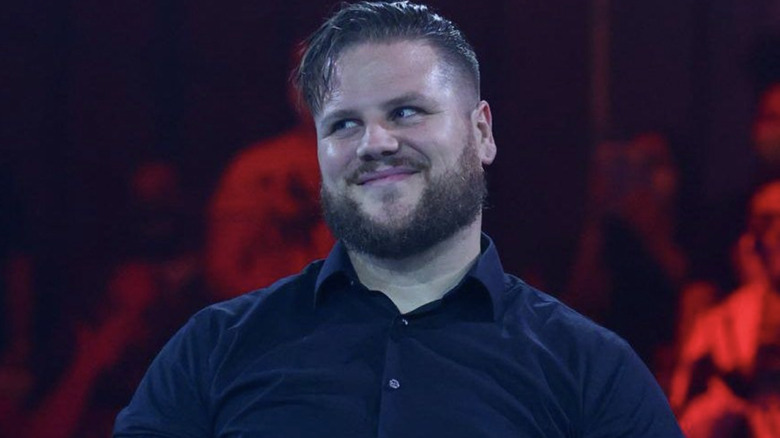 WWE
Gacy shared that he started getting booked for EVOLVE regularly and even had a feud with The Street Profits during his time in The Unwanted faction. He kept wondering how close he was to potentially signing with WWE as this was around the time that EVOLVE's 10th Anniversary event streamed on the WWE Network.
"So it started feeling closer and then unfortunately COVID happened and everything shut down," Gacy recalled. "We were supposed to do WrestleMania week in Tampa in 2020, so a bunch of shows got canceled. We were supposed to do four EVOLVE shows and there were a bunch of matches lined up that I was really excited to do. Then one thing led to another and WWE ended up buying EVOLVE."
Gacy then received a call from Gabe Sapolsky, who warned him that he would have a call with a WWE talent scout the following Monday. Gacy was told to treat it like a job interview.
"Monday rolls around and I'm expecting to have to impress this guy on the phone, and five minutes in he says, 'This is what we're offering you.' I said, 'Oh, okay.' So I officially got a deal offered to me and I accepted it without questioning it because WWE was always the goal for me. Right from there I accepted it. That was June 2020 and by the end of August 2020, we moved down to Orlando."
If you use any quotes from this article, please credit "Out of Character" with a h/t to Wrestling Inc. for the transcription.