Former Referee Nick Patrick Talks Working As An Agent With WWE HOFer Terry Funk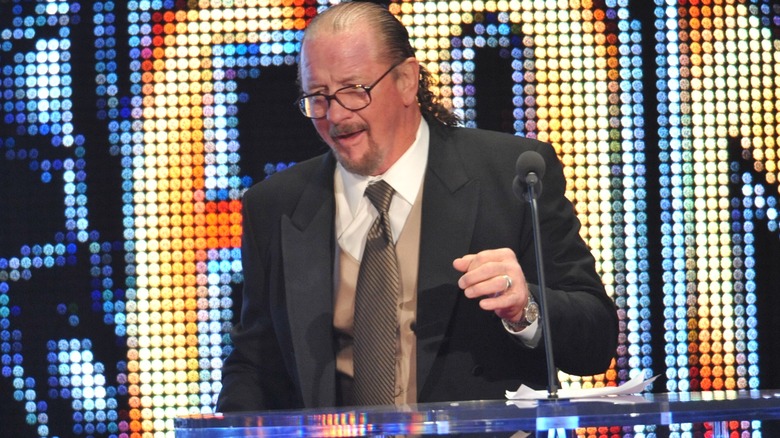 Moses Robinson/Getty Images
The wrestling world is still in mourning over the death of Terry Funk, who died last week at the age of 79 after a long battle with health issues, leading to numerous memories being shared on podcasts and social media. 
Former WCW referee Nick Patrick talked about Funk on the "Monday Mailbag" podcast on Ad FreeShows, stating that he knew Funk for a long time, going back to his father, Jody Hamilton, also known as the masked villain "Assassin #1." Hamilton not only knew Terry Funk from the territory days but the territory staple brought his wife to meet Funk once, while she was pregnant with the former referee. 
Patrick also recalled working with Funk in a backstage capacity in WCW. "Back in WCW, when I was an agent, I did a lot of his matches," Patrick recalled, noting that he helped put together Funk's matches in WCW's fledgling hardcore division. "He gave a lot of people 'Holy Crap' moments." 
Patrick recalls one specific match where Funk ended up in a horse stable during a match with Chris Candido in May 2000.
"The horse they had in the scene ... the veterinarian sedated him because he was a wild-eyed looking thing," Patrick exclaimed. The former referee and agent was terrified of the horse but Funk was unfazed and wrestled into the stable with Candido. "All of a sudden this horse, he tried to kick Terry and almost got him and Terry goes, 'dDon't you try to kick me, you son of a b*tch' like he was gonna hit the horse but he didn't."