Why CM Punk Chuckles, Thinks Of WWE Legend Roddy Piper When Online Detractors Speak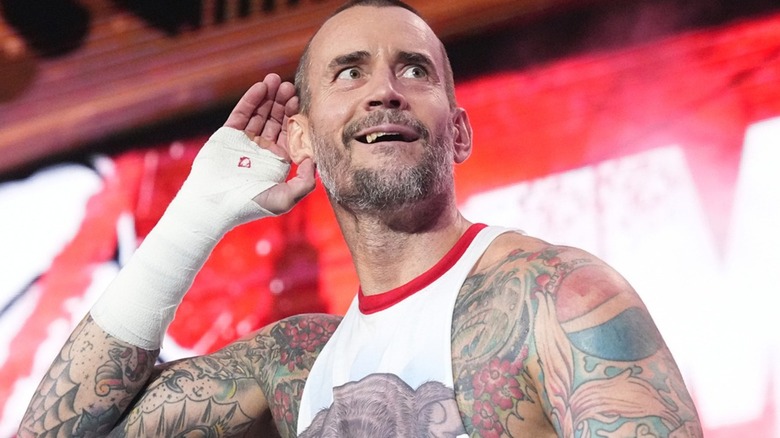 AEW
CM Punk's been in the headlines again, this time for his reported backstage altercation with Jack Perry at AEW All In 2023. This, in addition to some of the other well-documented reports about Punk having dust-ups with his colleagues over the past year, has led to some criticism of him from online pundits. However, the "Real" AEW World Champion takes it all with a pinch of salt as he's been backed by some of the industry's greatest legends.
During his acceptance speech for the Cauliflower Alley Club's Iron Mike Mazurki Award, which is given to people who've made noteworthy contributions to professional wrestling, Punk addressed his critics. Additionally, he gave a shoutout to the legends he admires and has positive relationships with.
"I know throughout my career, I've probably rubbed some people the wrong way. Some people like me, some don't. What I always had was the backing of legends... The last time I saw [Roddy Piper], he told me he was proud of me, so when people tell me that they don't like me or the internet's mad at me, I just kind of chuckle because Roddy Piper liked me. Dusty Rhodes loved me. I had the respect and the backing of Harley Race before I went to the WWE. To me, that means more than all of the money in the world."
According to Punk, Piper was his hero, and receiving the seal of approval of the aforementioned legends helped him succeed in WWE. He noted that he sometimes struggles with imposter syndrome, but he's now in a position where he's inspired younger talent. To Punk, that means just as much as being hailed by the legends whom he admires the most.