CM Punk Fired From AEW Following Backstage Incident At All In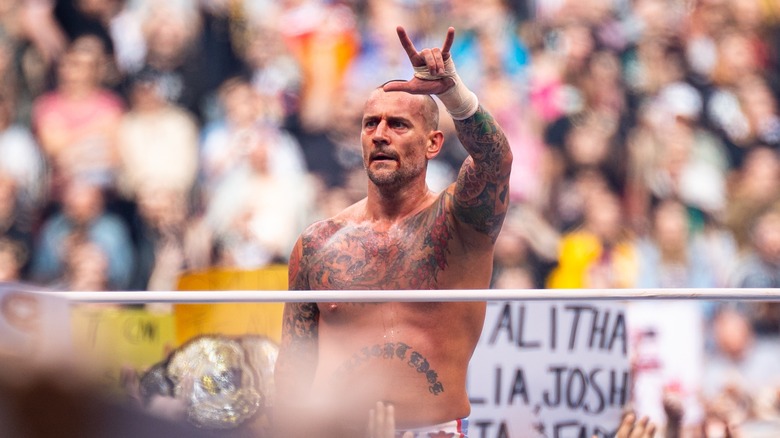 Arthur Cauty/Shutterstock
CM Punk is gone from AEW in the aftermath of an altercation with Jack Perry at All In at Wembley Stadium last weekend. The company announced his departure via Twitter with an announcement from Tony Khan. 
"All Elite Wrestling (AEW) has terminated the wrestler and employment agreements between Phillip Brooks (CM Punk) and AEW with cause, effective immediately," the statement, as seen below, reads in part. "The termination was confirmed today by Tony Khan, CEO, General Manager, and Head of Creative of AEW."
Statement from All Elite Wrestling and Tony Khan pic.twitter.com/3MtW6MkGDf

— All Elite Wrestling (@AEW) September 2, 2023
The statement declared that the decision had been made following an investigation into "an incident" — some are speculating his alleged altercation with Jack Perry – that occurred at AEW All In on Sunday, August 27. Following the investigation, the AEW Discipline Committee was said to have met, later convening with outside legal counsel before recommending that Tony Khan terminate Punk with cause. 
The announcement came with a quote from Khan himself, "Phil played an important role within AEW and I thank him for his contributions. The termination of his AEW contracts with cause is ultimately my decision, and mine alone." 
Khan expressed remorse at the fact he had to make the announcement, acknowledging the disappointment it may cause to fans. But he said that he is making the decision with AEW and the people backstage's best interests in mind.