LA Knight Takes Down The Miz At WWE Payback, John Cena Counts The Pinfall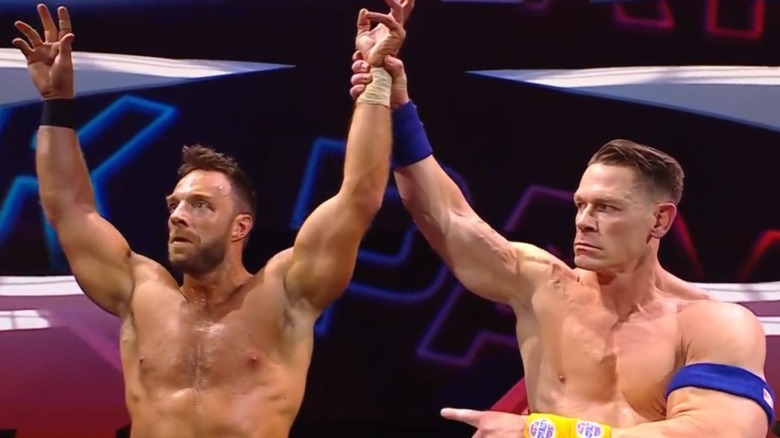 Peacock/WWE
LA Knight defeated The Miz with John Cena as the special guest referee for the match, but babyface Knight didn't receive much help from the WWE great-turned-Hollywood star, who was announced as the host of Payback on "WWE SmackDown" on Friday.
Miz interrupted a Cena promo prior to the match and Cena then announced himself as the referee for the bout, but not before asking Miz for hosting advice and mocking the star. Cena then brought out Knight with an emphatic "Yeah!"
Miz started the match outside of the ring, trying to walk back up the aisle to the stage before Knight went out to get him to officially start things off. Cena was not too involved in the first half of the match, failing to start a count with Miz and Knight outside of the ring, slamming each other off the barricade. When the competitors got back inside the ropes, Cena pulled Miz off Knight, but didn't seem to help his fellow babyface, also pulling Knight off Miz twice. Knight got in Cena's face telling him "I'll put you down any day."
At one point, both Miz and Knight almost crashed into the guest referee, and Miz hit the Skull Crushing Finale off the distraction to Knight, but he kicked out. Miz then mocked Cena, but Knight got to his feet and planted Miz before hitting a big elbow, then the Blunt Force Trauma for the win.
On the stage, Cena took off his referee shirt and tried to shake Knight's hand in a show of respect. Knight stared him down with a few choice words for a moment, before finally accepting the handshake, and Cena raised his hand.