Matt Hardy On Windham Rotunda's Distaste For Pre-Bray Wyatt WWE Gimmick, Husky Harris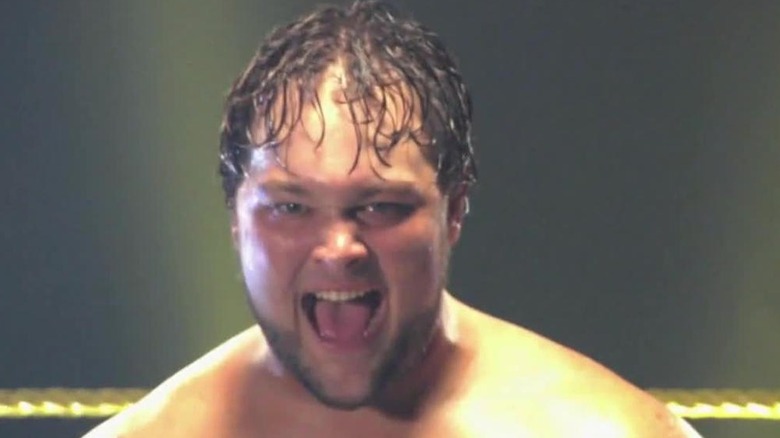 WWE
Over the years, Bray Wyatt worked under a variety of different characters, but one that often gets forgotten about is his original WWE gimmick, Husky Harris. However, that was by design, with Matt Hardy confirming that Wyatt was not a fan of the name.
"People saying that over and over again, it makes them think, 'Well this guy he's husky. Is that just kind of like a rib that he's overweight? What is going on there?'" Hardy said on "The Extreme Life Of Matt Hardy." "It's kind of got a weird meaning."
The Harris gimmick was what Wyatt began with during his time competing in "WWE NXT" during its gameshow era and he went on to appear on the main roster as that character. However, it didn't get over and it led to Wyatt rebranding into the Wyatt Family character that changed his career. Regardless, the Harris character was something that Hardy believes pinned him into a corner, and Wyatt pushed for it not to be mentioned.
"One time we were talking about doing a segment between Bray Wyatt and I was just going to say something, 'Oh that sounds quite husky,' and he was like, 'Can we not say that?'"
Hardy believes the focus should always be on not reminding people of your weaknesses, which isn't something that the Harris gimmick did. The gimmick was something that Wyatt would eventually mock himself with the Huskus The Pig Boy character in the Firefly Funhouse.
"I don't think that's beneficial," he said on the Harris character. "I think the more you can point out and acknowledge the strengths in a character, or their physique, or their act, or their persona, whatever it may be, I think that helps the character."
If you use any quotes from this article, please credit "The Extreme Life Of Matt Hardy" with a H/T to Wrestling Inc. for the transcription.