Teddy Long Discusses Knowing Windham Rotunda, WWE's Bray Wyatt, Since He Was A Baby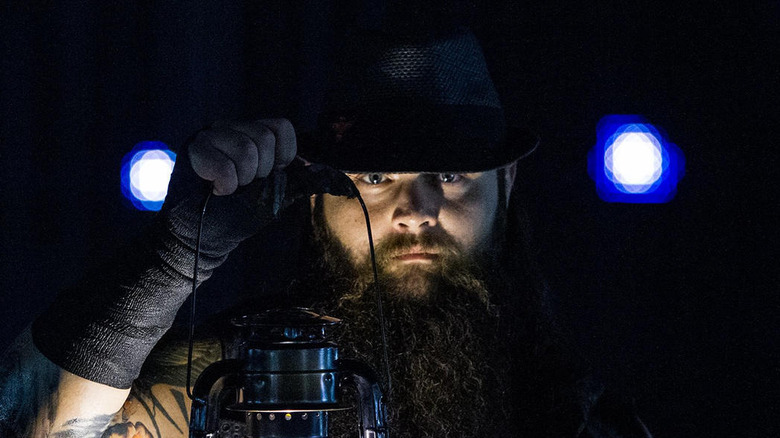 WWE
It was announced on August 24 that Windham Rotunda, known to WWE fans as Bray Wyatt, had died unexpectedly. During an appearance on Sportskeeda's "Wrestling Time Machine" show, WWE Hall of Famer Teddy Long was asked about his memories of Rotunda.
"I'd known him since he was a baby," Long said. "Back in the day, me and Mike Rotunda [Windham's father] had the chance to ride together. And when we would always go to Florida, Bray would come too. Mike would bring him to the arena because they lived in Florida. 
"And when he came to the arena, they had a Rottweiler dog — a big Rottweiler. Mike would sit Bray right down in his chair, and he would sit that dog right beside Bray, and you couldn't go nowhere near Bray. That dog didn't let you nowhere near him, not at all. So I remember Bray from a baby."
Long recalled Rotunda using his "Let me holla at you, playa" catchphrase during an on-screen promo. The former "WWE SmackDown" and "WWE ECW" general manager said he got the chance to speak with Rotunda about it at the last episode of "WWE Raw" he attended. Long concluded by saying that the world lost Rotunda way too soon.
If you use any of the quotes in this article, please credit Sportskeeda's "Wrestling Time Machine" show with an h/t to Wrestling Inc. for the transcription.