Nick Aldis On Keeping His Options Open Amid Current 'Handshake Situation' With WWE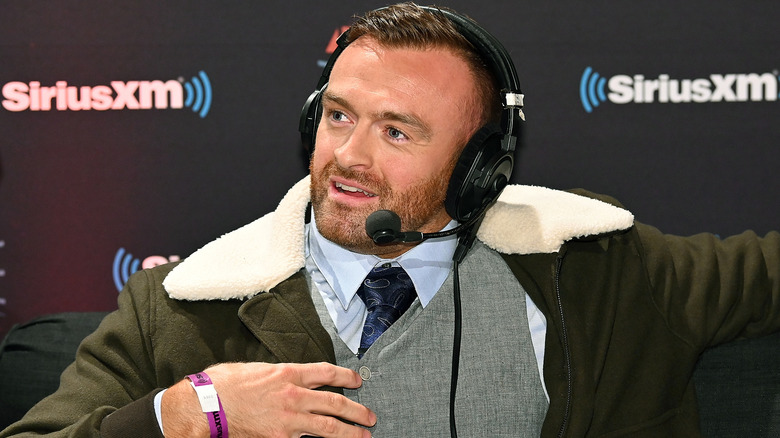 Slaven Vlasic/Getty Images
As Nick Aldis flirts with the idea of joining WWE full-time as a producer, he still has a few things to sort out about the future of his wrestling career. Aldis has been shadowing those working behind the scenes in WWE, working on a handshake agreement to gauge whether that'd be a position he enjoys and would like to keep doing. But as he told "Insight," there are a lot of factors to consider before he comes to such a decision. 
"It's just like, yeah, they called me and said, 'Hey, how would you feel about coming in and, you know, seeing how things operate on the production level, and, you know, shadowing the producers?' And I was like, 'That would be interesting; that would be fun to see how that works, even if nothing comes of it,'" Aldis described. He further shared that WWE is willing to be patient with him in seeing if this is a good fit. "Or even if, and again, I have to make this point. They also were very open with me about it and said, 'Look, if you don't want to do it, like if you're not cool with this, like, absolutely no hard feelings,' you know, like, if you don't, right now, the same for me or not, I'm not ready to do this yet. That's totally cool, too."
In Aldis' estimation, the timing may wind up being off, as he hasn't given up on the idea of competing in the ring as a wrestler. Given the schedule of WWE — even as a backstage producer — it would likely mark the end of his career as a full-time perfomer. Having recently wrestled for both the NWA and Impact Wrestling, Aldis isn't sure about calling it quits yet. "May as well say it, obviously. I would love the other thing. But until that day comes or doesn't, you know, I'm gonna explore other opportunities," he confessed. "Because ultimately, that is absolutely something that I would want to do. In the end. I just, it's, you know, the question it will be, I guess, whether or not I'm ready to do it now. You know, and we don't know that yet."