Why Freddie Prinze Jr. Calls WWE Payback 2023 Bout His Match Of The Week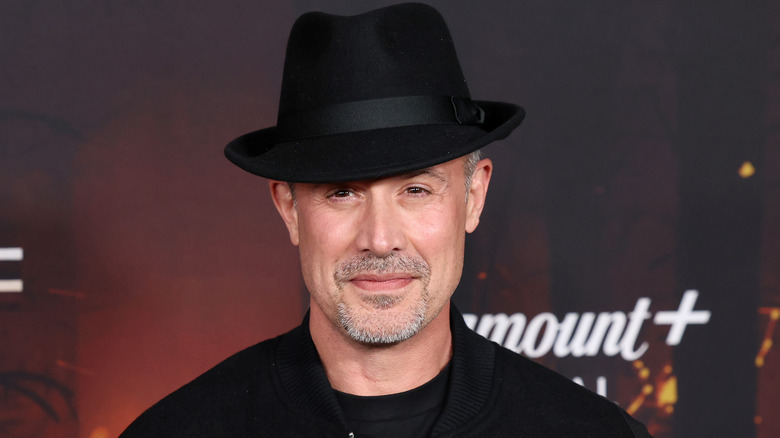 Phillip Faraone/Getty Images
For years, WWE routinely presented evil foreigners with mouthpieces to do their bidding on television — to overcome language barriers for English-speaking audiences. However, a lot of those old formulas have been dropped under the watch of WWE CCO Triple H. As an example, Asuka, IYO SKY, and Shinsuke Nakamura have been regularly cutting promos in Japanese on WWE programming, a trend that former WWE writer Freddie Prinze Jr. truly appreciates. 
"I know Japan is watching and loving it ... I think it's really awesome," Prinze said on "Wrestling with Freddie," while adding that Nakamura cutting promos in Japanese, to diss Seth Rollins, only heightened his sense of anticipation for their match at Payback. "This was my match of the week. I know I said the girls [Becky Lynch and Trish Stratus] stole the show, but this was my match of the week. The story that these guys told — this was like old, old-school wrestling. Before the '80s got goofy and everyone got characters ... [it] was like '70s wrestling where you pick a body part, and beat the living hell out of that body part. This was like [an] old school Jerry The King Lawler territory match, where like in the interview he says, 'I know he's hurt his back, and I'm going after it.' This is exactly what these guys did."
Prinze credited WWE for continuing the story on this week's "WWE Raw" where Adam Pearce warned Rollins that he was falling prey to the mind games of Nakamura, who has vowed to break Rollins' back while taking away his World Heavyweight Championship. "If that's the story, then holy s–t, they just saved this and made it special," Prinze added. "Otherwise, the Seth Rollins thing can get old — 'I wrestle every week' — but if it's him and his pride [against Nakamura] ... that's really cool. That's the story they told in the ring as well."