Drew McIntyre's WWE Contract Reportedly Extended To WrestleMania, No Movement On New Deal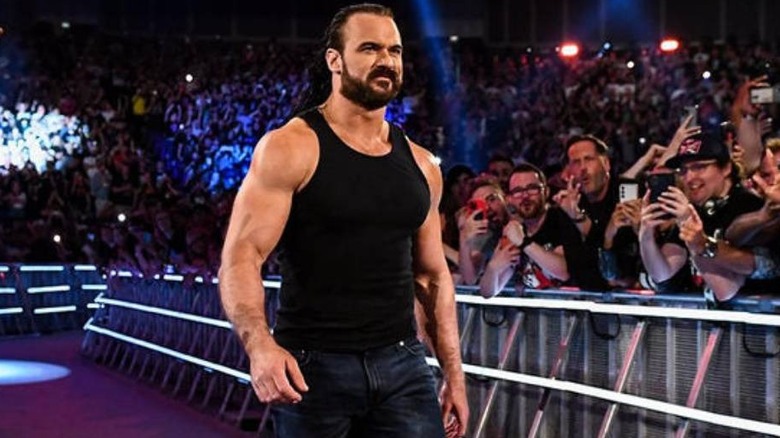 WWE
It's been a whirlwind year for Drew McIntyre, with a blockbuster triple-threat match at WrestleMania 39 leading to an extended absence from WWE programming. During his break from in-ring competition, rumors began to swirl regarding McIntyre's future with WWE, including reports that he was frustrated with his creative direction and his contract would be coming up in the near future.
The latest update on McIntyre's upcoming status with WWE from PWInsider Elite (subscription required) indicates the former two-time world champion is contracted through around April 2024, which should see him available for WrestleMania 40 in Philadelphia, as the time he spent away from WWE earlier this year has reportedly been added to his current deal. The report also revealed WWE are currently focused on their upcoming merger with Endeavor and UFC, meaning there has been no movement on a contract extension for "The Scottish Warrior" at this stage.
Since making his return in July, McIntyre has stated he never felt any discontent about his role in WWE and is focused on the short-term as opposed to his long-term future. 
"I keep reading the internet myself. I just saw something earlier. The internet keeps talking about my future, I guess," he told The Hindustan Times during WWE's tour of India. "My focus is on the here and now. I don't look to the future. I don't look to the past. I look to the present. My job right now is just making sure we give everybody in Hyderabad the best show possible, and I'll continue to give the best performance I can give at every show ... I don't plan to be anywhere else."