WWE's Zelina Vega Talks About Coping With Her Father's Death In September 11 Attacks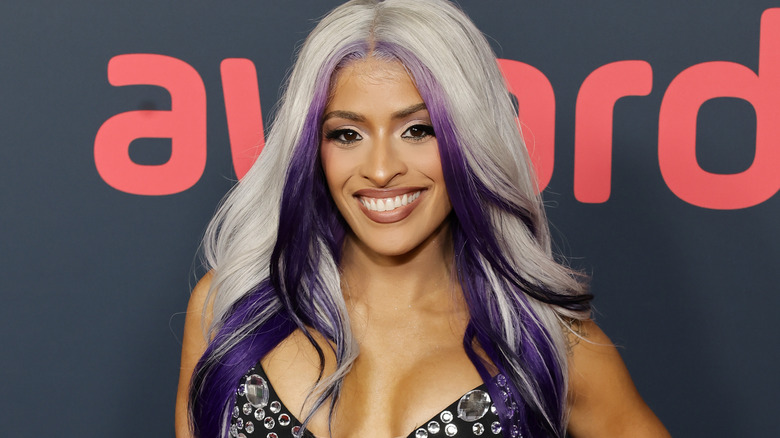 Matt Winkelmeyer/Getty Images
September 11, 2001, is seen as a national tragedy, but for the people who lost loved ones 22 years ago, the catastrophe is much more personal, and the families of victims find themselves grieving and healing at a much different pace than the rest of the country. One such person is WWE's Zelina Vega, whose father was a telecom analyst at Cantor Fitzgerald on the 103rd floor of the World Trade Center on that fateful day.
"You think that every year it would get easier and I wish I could say that it does but it really doesn't," Vega told "Busted Open Radio" today, the 22nd anniversary of her father's death. "It's especially weird when people who are younger than me, who hadn't experienced it or been a part of it can post videos of it so casually and talk about it so casually. It's almost like you get zapped every time."
Vega says that she does her best to stay off social media on September 11, as not only have the terrorist attacks become a darkly crass meme in the years following the attacks, but she also feels that even the people trying to reminisce and pontificate about the day end up feeling just as exploitative to the WWE Superstar, who says she does her best to simple "be" on days like today.
Vega paid tribute to her father on social media earlier today, writing "Love You, Dad" in a heartfelt post on X (formerly known as Twitter), which included a photo of her and her father.
If you use any quotes from this article, please credit "Busted Open Radio" with a h/t to Wrestling Inc. for the transcription.