Matthew McConaughey Has Surprise Interaction With Childhood WWE Favorite Jim Duggan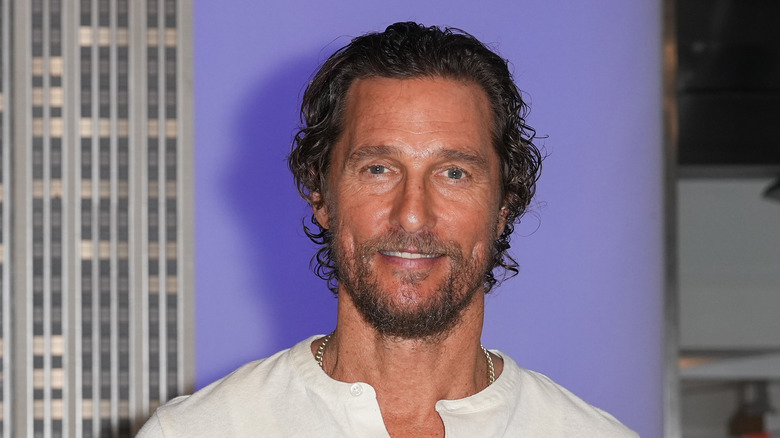 John Nacion/Getty Images
American actor Matthew McConaughey had a surprise interaction with WWE Hall of Famer "Hacksaw" Jim Duggan on WWE's "The Bump" this week. 
McConaughey was being interviewed by host Kayla Braxton on the WWE YouTube show when she unexpectedly brought Duggan into their online call. The "Magic Mike" and "The Lincoln Lawyer" star had been speaking about the inaugural Royal Rumble winner. He said, "'Hacksaw' Jim Duggan was my early favorite. He'd come out with the 2x4." Duggan briefly spoke about the old days before McConaughey commented that it was great to have seen him in the flesh.
The Oscar winner then asked Duggan what the number count was on the body parts his trademark 2x4 had connected with. Duggan said it was "a lot," but the big one was hitting the late André the Giant between the eyes. Many YouTube comments filtered in during the segment, with one fan writing, "The interview Kayla had with Matthew McConaughey was golden especially the addition of Hacksaw Jim Duggan."
Notably, it was Duggan's first appearance since being released from hospital following emergency surgery over the weekend. It's said that Duggan was diagnosed with a perirectal abscess. The two-time WWE Slammy Award winner had reportedly fallen ill during an autograph signing in his hometown of Glen Falls, New York.