Heels Season 2 Episode 8 Recap/spoilers: High Flying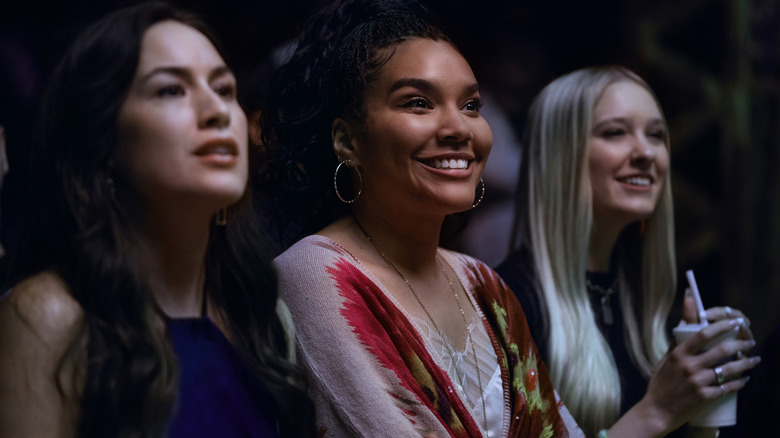 STARZ
Now that we're on the final episode, it's safe to say that "Heels" Season 2 has been a whirlwind of emotions. Ace Spade (Alexander Ludwig) started out as an aimless wanderer before discovering his calling to help people. His brother Jack Spade (Stephen Amell), meanwhile, has overseen the DWL throughout its most exciting period, despite the constant risk of rival promoters and debt collectors derailing the company's progress.
"Heels" Season 2, Episode 7 saw the DWL and Florida Wrestling Dystopia continue the storyline that will set up their upcoming cross-promotional show. However, both companies are also competing for the affection of Continuum, the media empire that's interested in adding wrestling to its streaming service. So far, Charlie Gully (Mike O'Malley) and the FWD have the upper hand, but Jack hopes that the DWL's heartfelt sensibilities will appeal to the tastes of the corporate overlords. Of course, "Heels" Season 2 Episode 8, "High Flying" is the finale, which means more drama, twists, and turns are inevitable. With that in mind, let's find out what's in store for the DWL.
Shooting for the stars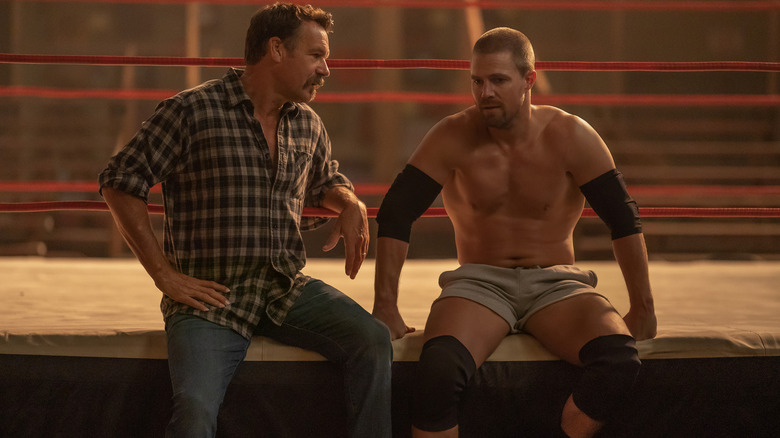 STARZ
"Heels" Season 2 Episode 8 opens with a flashback scene showing Jack training in the ring. He attempts to pull off a Shooting Star Press maneuver, but his old man, Tom Spade (David James Elliot), tells him to work smart. He doesn't rate Jack's high-flying abilities, and he instructs him to focus on his mic work and technical wrestling skills instead.
Back in the present, Staci Spade (Alison Luff) meets with a lawyer to discuss the DWL's current financial woes. It was recently revealed that Willie Day (Mary McCormack) has been bribing county officials and getting into shady business to ensure the DWL stays in business. Staci already knows that the company is in trouble, but she hopes her attorney will be able to offer a path toward resolution. The legal expert tells Staci to get all of the evidence away from the DWL's premises, and find out the full truth about the situation from Willie.
However, financial ruin might be the least of the DWL's headaches, as Gully is still on the scene. Jennifer (Emmy Raver-Lampman) doesn't seem to be enamored with wrestling yet, but Continuum is willing to take a chance on both the DWL and FWD. After finding out that Jack and Gully don't see eye to eye, she tells her assistant that they'll have to work together when they're both under binding contracts. After weeks of both companies competing for her affection, it seems that she wants to merge them under the Continuum umbrella.
What's Willie been hiding?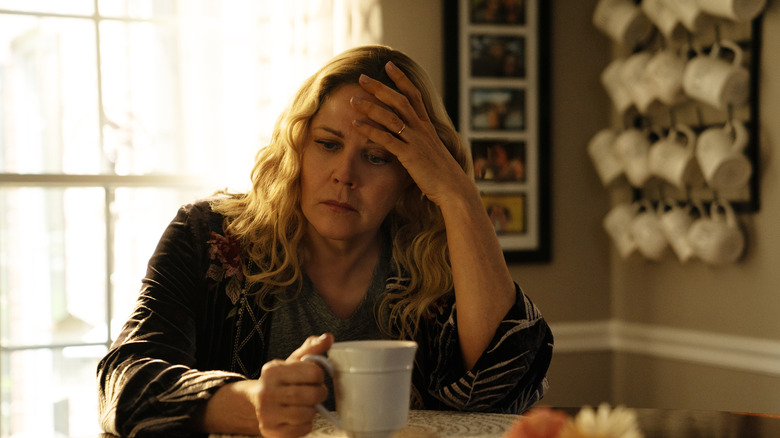 STARZ
Jack and Gully have managed to put their differences aside for the sake of running a cross-promotional event, but tensions still exist between the pair. Furthermore, Gully has been trying to lure Willie and Crystal Tyler (Kelli Berglund) to his own promotion. In this episode, he tells Willie that he needs an answer by tonight in regard to them potentially jumping ship; however, Willie has other problems to attend to first.
Staci confronts Willie and demands to know the truth about her shady dealings. Willie then takes her to a garden and reveals that they've been pretending to sell agricultural products as the tax is lower. This is only one element of the dodgy business practices Willie is caught up in, but she's more than happy to let Staci clean up the mess on her own.
Back in the office, Jack and Gully sign an agreement to clear up their lawsuit; however, the latter can still sue the DWL owner if he tries any funny business at their upcoming show, "Harmageddon." All Jack has to do is stick to the plan, and his legal troubles with the FWD owner will disappear.
Elsewhere, Ace visits his mom, Carol Spade (Alice Barrett), and recalls the day he found his dad lying dead in the garden following a self-inflicted gunshot wound. He says that he's grown a lot since then, and he credits that journey to God. However, Ace's mom tells him that she's tried to be dignified since Tom's death, but she's felt useless as it made her realize that loving someone isn't enough sometimes.
It's time for Harmageddon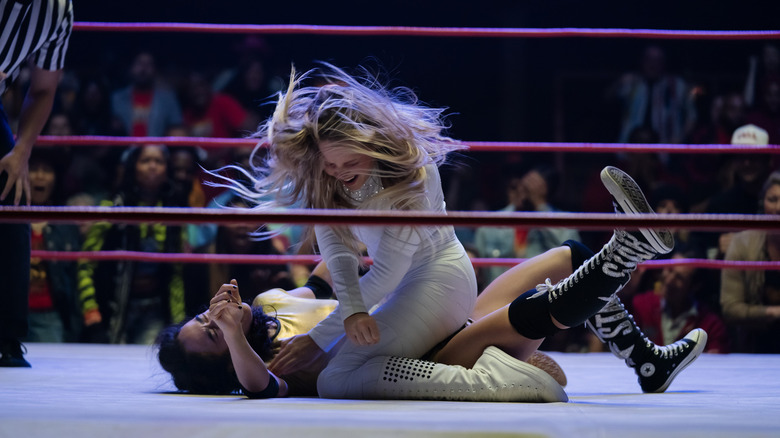 STARZ
The DWL and FWD's joint event is a sell-out. Backstage, Ace gives Jack props for inspiring him, and Crystal thanks Willie for always looking out for her. She also tells Willie that she has no intention of leaving the DWL.
The show opens with Crystal taking on Elle Dorado (AJ Mendez), who's the new DWL Women's Champion following the latter's storyline defection to Gully's promotion. The reign doesn't last long, though, as Crystal defeats her for the gold. After the match, she cuts a promo which goes down well with Jennifer. Later on, The Condamned, aka Ace's vigilante character, battles Rooster Robbins (Allen Maldonado) in a Last Man Standing match. This leads to the FWD roster attacking the Condamned, which prompts Rooster to stop the match and tell Gully that he doesn't want to win this way. He tells Gully that he's done accepting his blood money, and walks out of the arena.
That isn't the only big twist of the night, though. Jack enters the ring afterward and reveals that he and Gully have been in cahoots all along. Jack wants the DWL to die just like his "coward father," which leads to a match between the Spade brothers for ownership of the company. All Jack has to do is stick to the plan, and the lawsuit with Gully will disappear.
Unfortunately, things go pear-shaped pretty quickly. Jack decides to attempt a Shooting Star Press, which leaves him lying on the mat, unable to stand up. His dad's ghost appears in the crowd and tells Jack he should have listened while Gully throws a fit at ringside. That isn't the only worrying moment either, as "Wild" Bill Hancock (Chris Bauer) appears to have a heart attack backstage, bringing the episode to a dramatic end.