Al Snow Opens Up About OVW Stars Featured In Netflix's Wrestlers: Haley J & Ca$h Flo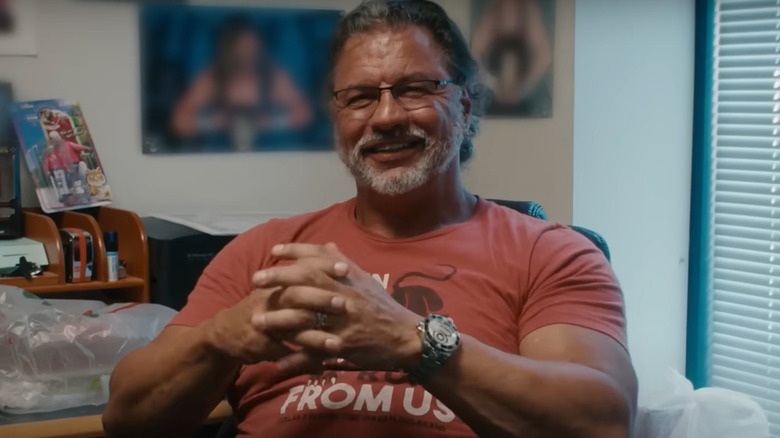 Netflix/YouTube
The new "Wrestlers" docuseries, which puts the spotlight on Ohio Valley Wrestling, a former WWE developmental promotion, was made available on Netflix this week. OVW co-owner Al Snow spoke about Haley J & Ca$h Flo, who are featured in the trailer for the new show, during an exclusive Q&A with Wrestling Inc.
"Well, I think both of them are very charismatic," Snow said. "I think that should be pretty obvious right out of the gate, and they catch your attention, they keep it and that's so valuable and important. And I think they represent ... Haley's at the very start and has all this promise and all this hope and Cash is further into it and this is his opportunity to maybe one day finally possibly take a step up and go to a higher level after all these years of grinding and hoping and performing, he now might be able to finally use this as a springboard that might get him an opportunity on a bigger platform. 
"Which nothing would thrill me more, I sincerely mean it when I say it. And it's not because I'm magnanimous and a saint of wrestling. It's a self-interested approach as well in that I truly want all of these people to succeed as much as possible because the more they do, the more I succeed as well and the more OVW succeeds. And they know this, and nothing would make me happier than to watch these people ascend to a larger platform and then maybe at some point return and now return the favor to other talent coming up."
As of this writing, J, who made her debut for the Louisville, Kentucky-based promotion in August 2020, is currently in her third reign as OVW Women's Champion. Meanwhile, in-ring veteran Flo, who has been a mainstay on the OVW roster since 2016, is a three-time OVW Heavyweight Champion.
---
Stay tuned to Wrestling Inc. for the full Q&A with Al Snow. "Wrestlers" is now available on Netflix.