Why WWE Alum Al Snow Calls 'Doing The Job' A Dumb Term In Wrestling Vernacular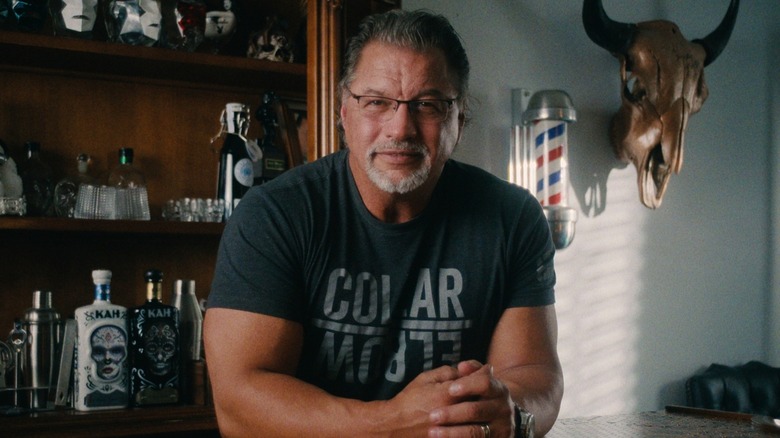 Netflix
"Doing the job" is a term that gets thrown around in wrestling discourse quite often, much to the chagrin of veterans like Al Snow. In a new exclusive interview with Wrestling Inc., Snow explained how wrestling is a cooperative effort, as both men in a match want to be a star, but only one can be a victor.
"It doesn't work unless you truly understand the intrinsic things about professional wrestling from the business side, of knowing when it's a particular talent's time," Snow explained. "And now every other talent on the roster have to be willing to take a step back to elevate that one talent." 
The former European Champion used "Stone Cold" Steve Austin as an example of a wrestler that the entire locker room knows is a star; as such, it is their job to elevate him. According to Snow, it's in every wrestler's best interest to know the stars in their locker room.
"We've all got to make that decision to help him because the more he goes to the top and the more of an attraction he becomes, the more overall the money comes into the arena," Snow continued. "And the more money all of us all make together." 
Snow says every talent has a time, and ultimately the younger talent that elevated the current star should end up elevated by the time that star is on his way out. "He's a product, he has a shelf life, and he's going to have a run, and now we've got to find the next thing that we need to put up on the shelf," Snow explained, saying every star inevitably has to take a step back to allow others to thrive. "And that's how a healthy promotion should operate."
If you use any quotes from this article, please provide a h/t to Wrestling Inc for the transcription.