AEW's Chris Jericho Talks About Being 0-1 To WWE's Vince McMahon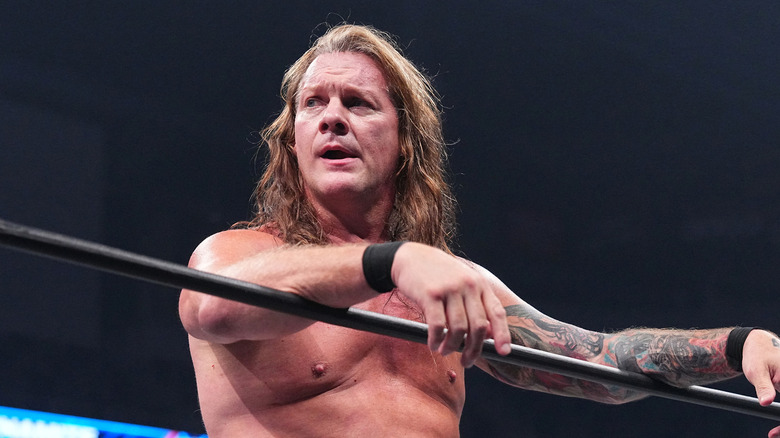 AEW
Chris Jericho might have picked up major victories against top stars like Steve Austin, Triple H, and John Cena over the years, but he is currently 0-1 against his former boss, Vince McMahon. That isn't in professional wrestling terms though, but rather the former WWE Chairman opted to one-up Jericho during their time working together. The situation took place when they were on a flight after taping an episode of "Tough Enough" where Jericho was the host, showcasing just how competitive McMahon is as a person, even when it has nothing to do with the wrestling business.
"Vince and I just stayed up drinking listening to AC/DC and The Stones. We landed at 4AM and he goes, 'Let's go to the gym.' I said, 'I can't go to the gym, I've got press and like 7AM,' so he goes, 'Well, I've got to be at the office at 6:30, let's go to the gym,'" Jericho told "Busted Open Radio."  Considering the time and the fact they had been drinking from Orlando to White Plains, Jericho presumed that McMahon was joking due to the fact they were drunk.
However, while "Y2J" opted to not take his former boss seriously, it was the wrong call. "I go back to the hotel, I go to sleep, I wake up literally two and a half hours later and I've got a message on my phone and a picture of Vince in the gym and he wrote, 'Vince 1 – 0 Jericho,'" he said.
If you use any quotes from this article, please credit "Busted Open Radio" with a H/T to Wrestling Inc. for the transcription.