Impact Going Old School With Presentation For Upcoming Show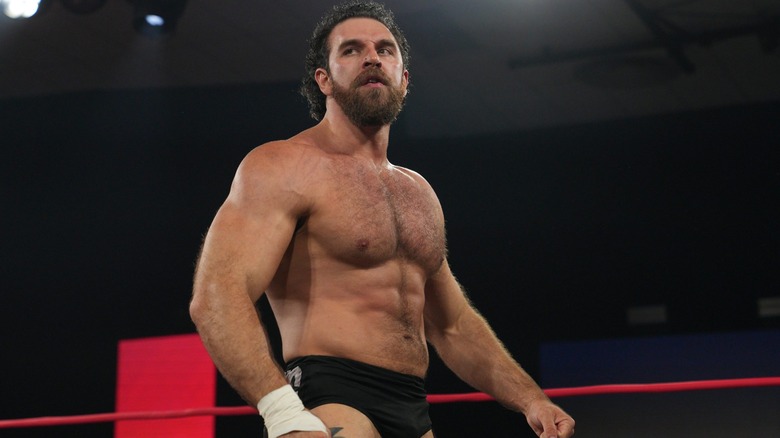 Impact Wrestling
The history of Impact Wrestling is complicated and divisive, a company seeking to establish itself anew while also maintaining a grip on older fans that knew it as TNA Wrestling. With the promotion reaching the milestone of 1,000 episodes recently, Impact is finding new ways to celebrate its rich history.
On X, formerly known as Twitter, Impact Wrestling announced that an upcoming match between Jake Something and Dirty Dango will have a 10-minute time limit and will even feature on-screen graphics akin to the ones that were featured during TNA's initial televised run on Fox Sports Net in the early 2000s. Former TNA star and former NWA World Tag Team Champion Chase Stevens will be on hand as a guest judge to help determine a winner, should the two men wrestle to a time limit draw. Stevens and his partner, Andy Douglas — collectively known as The Naturals — were staples of the early days of TNA; they appeared on the second episode of "TNA Impact" in 2004, having previously been regulars on the promotion's original TV show, "NWA TNA Xplosion."

Impact kicked off their 1,000th episode celebration last week, with a show headlined by TNA original Chris Sabin winning the Impact X Division Championship for the 10th time. The show also featured a Husbands & Wives tag team match that saw Traci Brooks and Frankie Kazarian victorious over Eddie & Alisha Edwards. After the match, Kazarian announced that Brooks will be inducted into the Impact Wrestling Hall Of Fame.