Why Bully Ray Predicts WWE Is Going To Use Jade Cargill 'To Her Maximum Potential'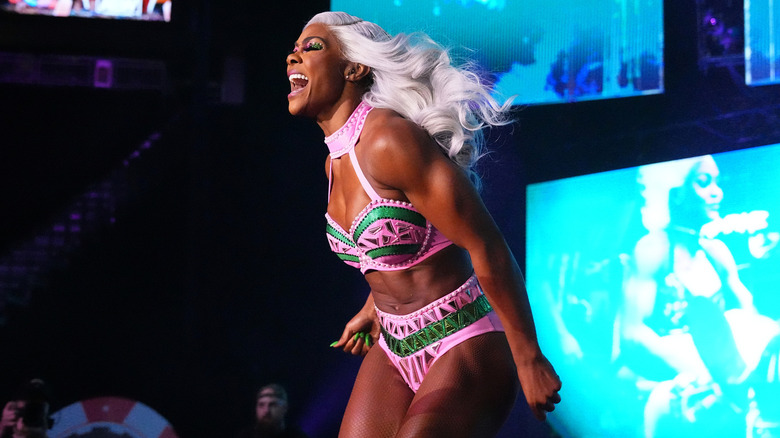 AEW
News broke Tuesday morning that former AEW star Jade Cargill has signed with WWE, with the former AEW TBS Champion already reporting to the WWE Performance Center in Orlando and training in a WWE ring. "Busted Open Radio" host Bully Ray believes this is a monumental day for both Cargill and WWE.
"Jade Cargill has the 'it factor,'" Bully gushed. "She's got the look. She's got the athletic ability. She has it all. They are going to turn Jade Cargill into a megastar. She needs to be worked on for a couple of months. Maybe a little bit of development."
Bully doesn't know if Jade should start in "WWE NXT" or if Cargill will go straight to the main roster after some sessions in the performance center, but he doesn't think WWE should try to fix what isn't broken.
"I hope she's allowed to keep her name, Jade Cargill," Bully said. "Because she does have a name out there right now."
Bully also said that when he thinks of Cargill, he thinks of WWE Hall of Famer Chyna. 
"Chyna-esque potential when talking about a worldwide superstar," he said. "Her look is amazing."
Bully went on to explain that while Cargill was able to make a name for herself in AEW, the platform that WWE will provide her is unprecedented, noting that the company has more tools to develop her talents and branding than AEW. 
"You are now going to see Jade Cargill used to her maximum potential," he said bluntly.