Gabbi Tuft Says WWE Raw 1000 Moment Knocked Item Off Childhood Dream List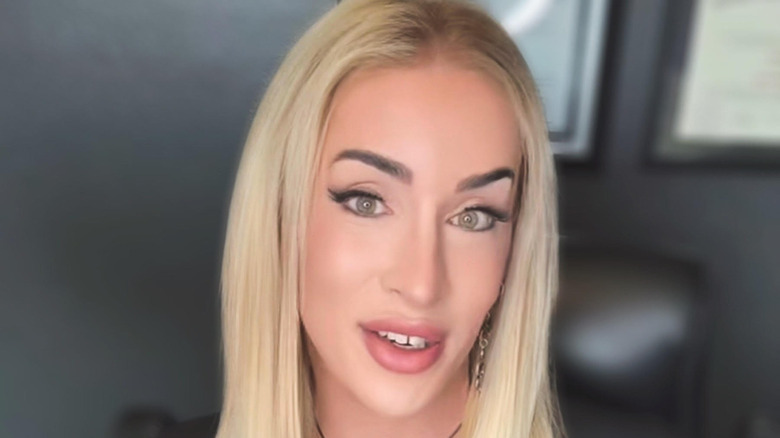 Courtesy Photo
Most professional wrestlers grow up as fans of the business themselves, and Gabbi Tuft (who previously wrestled for WWE under the name Tyler Reks) was no different. That was why getting to interact with The Undertaker at "WWE Raw 1,000" was such a big deal for her. She recalled Kane choosing her and the others who were involved with the segment because they were the only people that the Brothers Of Destruction trusted to take part.
"I didn't get a punch in but I took a couple," Tuft told "Talk Is Jericho." "I took one from Kane and then I see Taker coming at me and I'm like, 'Here's my jaw, just hit me,' I took a punch from Take and I'm like, 'Tick that off the list, cool I'm done.' Then they threw me out and that was it and I'm like, okay cool I can knock that off my childhood dream list." The segment was done to pop the crowd, as the Brothers Of Destruction reunited in what was a squash situation for those who went up against the WWE legends. While that moment might not have meant much in their illustrious careers, for Tuft it ended up being the favorite of her entire wrestling journey.
"It was so short. When you think of favorite match you go to a big long match where the crowd was going nuts, for me it wasn't. I grew up watching 'Taker as a kid, I remember as a child being petrified of him when he took his hat off and he rolled his eyes back into the back of his head," she said. "Taker was like this ominous, looming character I talked to every now and then. I didn't know whether to call him Mark or 'Take or like, what do I call him? He's just so scary." 
If you use any quotes from this article, please credit "Talk Is Jericho" with a H/T to Wrestling Inc. for the transcription.