Shane Douglas Recalls Fighting For His Life In 45-Minute ECW Match Against Terry Funk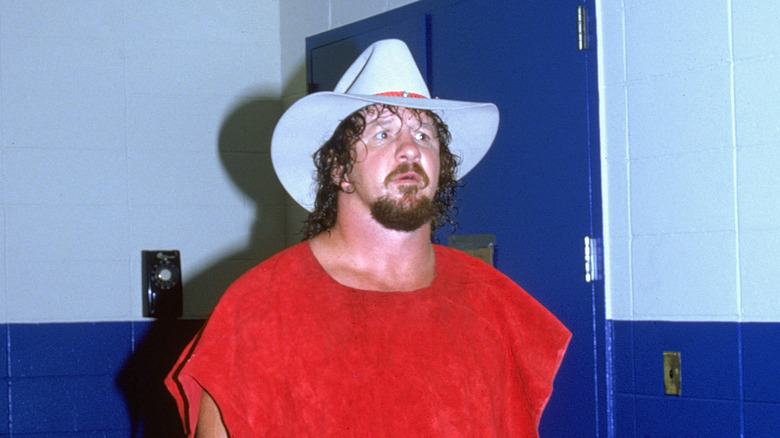 B Bennett/Getty Images
Shane Douglas has recalled an incredible match he had with the late Terry Funk in ECW, long past the late star's prime. Despite the painful miles on his body, Funk performed at an unmatched level in the Philadelphia-based promotion.
"He was incredible, honestly," Shane Douglas said on the latest episode of "Franchise University." At the time, Funk figured he'd see how far he could go before his body gave up, but Douglas says that every match with the late star seemed to get better and better. Douglas' first televised match with the WWE Hall of Famer was a 45-minute draw. 
"I'd never done a [time limit draw] that long before and Terry walked into the building that day and he was hobbled, he looked like he could barely stand up." Douglas was concerned about both his and Funk's physical condition but swallowed his fear and had the match. "I was fighting for my life."
He says he was amazed by how fluid Funk's chain wrestling was at that advanced age, noting that he doesn't feel he'd be able to wrestle at the same level now that he's around the age Funk was then. 
"I'm about 50% of what I used to be able to do," Douglas chuckled, noting that the term "legend" is thrown around loosely in the current era. The four-time ECW World Heavyweight Champion thinks that Funk was a true-blue legend for the way he overcame his physical ailments to perform at such a high level during that long match.