Matt Hardy Explains Why Vince McMahon May Have Been Happy To See The Rock Leave WWE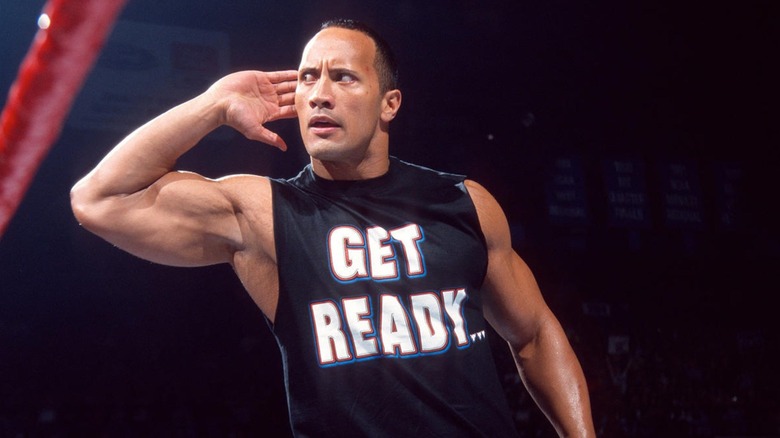 WWE
The WWE went through a transitional period in 2003 as Steve Austin retired from in-ring competition and The Rock began pursuing his Hollywood interests. The departure of WWE's two biggest stars gave Vince McMahon the opportunity to build new ones, opening the doors for the likes of Brock Lesnar, John Cena, and Randy Orton to catapult to the top of the food chain. 
Matt Hardy — a member of WWE's roster at the time — believes that a part of McMahon was glad to see The Rock depart for Hollywood since "The Great One" had become bigger than WWE itself, and the WWE boss no longer wanted to put all his eggs in one basket. "I think Vince didn't want to consciously try and allow anyone to become bigger than the WWE," McMahon said on "The Extreme Life" podcast. "He wanted to make the biggest thing about WWE the brand itself. But, man, The Rock really was special. One of my all-time favorite moments in professional wrestling was WrestleMania X8 when he and [Hollywood] Hogan were in the ring, the crowd was going nuts, [and] it was so amazing to see Hogan being given that moment. The crowd was eating out of their hands — it was unreal."
Hardy, who participated in a four-way match for the WWE Tag Team Titles at WrestleMania X8, still vividly remembers walking out into the electric crowd at the SkyDome that night and soaking in the atmosphere. "I remember listening to the loudest reactions and one of the most surreal, cool moments I've ever personally been in an arena for."