FITE+ Adding 20 Greatest Impact Wrestling Shows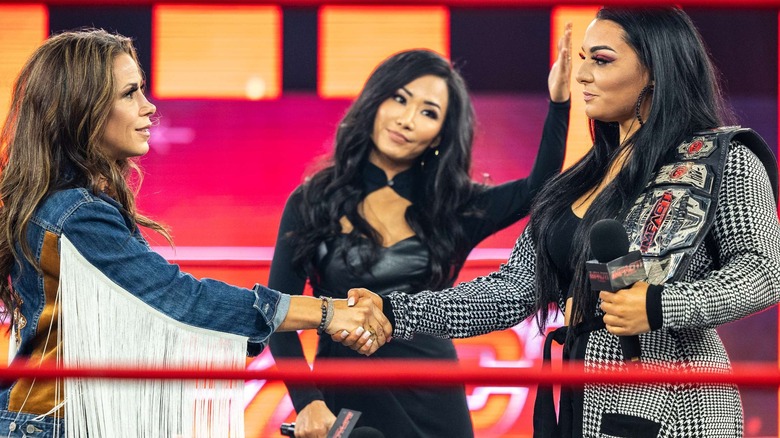 Impact Wrestling
Christmas has come early for nostalgic fans of IMPACT Wrestling. According to a press release issued by FITE, 20 of the most iconic IMPACT/TNA shows will be released as part of existing FITE+ subscriptions, with four events being released today (Thursday, October 5), following which two new events will be added on a weekly basis through the end of November.
Among the two events that will be added every week, fans can expect classic Slammiversary and Bound For Glory specials, rare matches from the early TNA years, and appearances by the likes of Sting, Bully Ray, Jeff Jarrett, and Samoa Joe. As part of the first week of celebration, FITE will release two "firsts" with the inaugural NWA/TNA pay-per-view held on June 19, 2002, and Sting's debut on the 50th episode of NWA/TNA's weekly PPVs. With the 2023 Bound for Glory around the corner, the October 5 releases will also include other events such as Bound for Glory 2016 featuring EC3 vs. Bobby Lashley, Cody Rhodes' TNA debut, and Kurt Angle's TNA debut from 2006. 
Next week, the FITE+ special will honor the legacy of Sting with two special events, the press release added. It was further noted that Joel Arkin, the Social Media Director at FITE, will curate the selection of Impact's greatest events. Fans subscribed to FITE+ already enjoy other exclusive wrestling action from promotions such as MLW, GCW, ICW, and Wrestling Revolver, not to mention classic shows from NJPW.