Why Trish Stratus Didn't Like Being Called A WWE Diva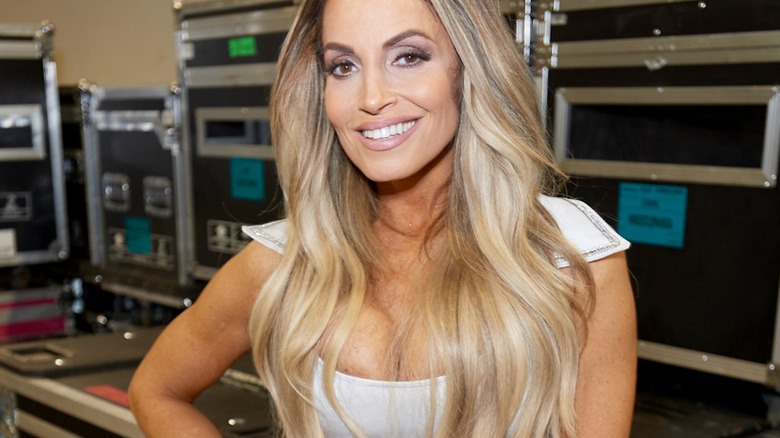 Unique Nicole/Getty Images
WWE star Trish Stratus wants to be known in a non-gender-specific category of "Greatest of All Time." Speaking on Booker T's "Hall of Fame" podcast, Stratus said she's not going to say she's a "GOAT," but there have been conversations about it, especially after her recent cage match with Becky Lynch, a stipulation which was actually Stratus' first.
"When I heard the cage match, like people talking about the cage match after, I really loved seeing not just, 'this is a good girl's cage match.' Like, I didn't see that, it was "this could be a contender for [one of the] best cage matches I've seen," or "one of the best [stories] I've seen in a cage" and things like that. So, I've always sort of strived for that, to not be separated by a woman or by our gender, you know?" Stratus said.
Stratus also said that she's always been a big advocate for women's wrestling. Known as the "Diva's Era" in Stratus' prime, she didn't believe the moniker was a true fit for the women within WWE. She said "diva" had a different connotation back then, but she has always compared women's wrestling to that of the male stars.
"I just made a point of like... 'If they're WWE Superstars, we are WWE Superstars, we are all doing the same job, we're delivering the same thing, we're on the same schedule, that's what we're doing,'" she said. "So I didn't like that [we were separated] back then and then everything I do now is like, I don't want to be like, 'the women's segment,' on the show or the 'women's match,' on the show, I want to be like, 'that match on the show.' Period."