Why Booker T Isn't Upset That Adam Copeland Left WWE For AEW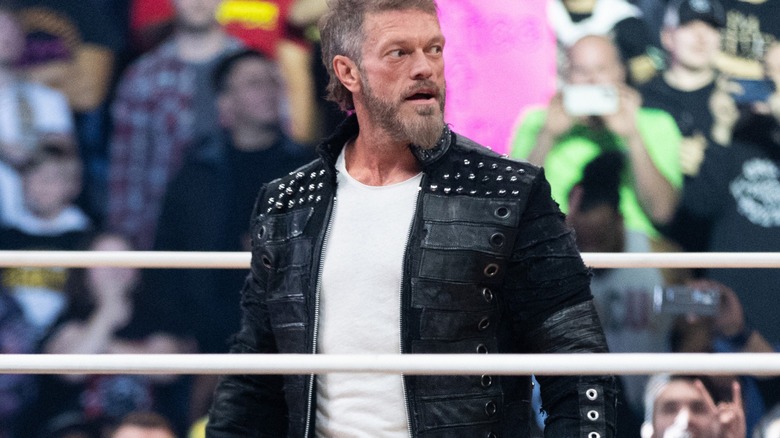 AEW
Adam Copeland joining AEW has been a divisive topic. Some of the more tribalistic corners of wrestling fandom have accused him of being a traitor because he left WWE, but his peers don't feel that way. In fact, Booker T supports his fellow WWE legend's decision to join the rival promotion and see out the end of his career on his own terms, as he explained on "Hall of Fame."
"Personally, I'm not mad at him because I understand how this business is... You want to finish it the way you do, and being able to finish it with Christian [Cage]... I was reading somewhere that it was his dream to be able to finish his career with Christian, the way he started it. I get it, man."
Booker said that he wishes he got to finish his career with Stevie Ray, his tag team partner in Harlem Heat. As such, he understands why Copeland wants to have one final run with Cage, his real-life best friend and someone who's been very integral to his in-ring legacy. Furthermore, there is more to the wrestling business than simply earning a large paycheck, according to Booker.
"At the end of the day, it isn't the money — the money is great, it's all great. But you can't take it with you. The stories, camaraderies, friendships, the memories... man that stuff is priceless."
Booker concluded by saying that he's happy for Copeland and AEW, explaining that he isn't a hater. "Everything over there at AEW doing, everything that Edge is doing with Christian, I'm going to be the last one to hate."
If you use any quotes from this article, please credit "Hall of Fame" with a h/t to Wrestling Inc. for the transcription.