Video: Vignette Teases Brian Pillman Jr.'s WWE NXT Debut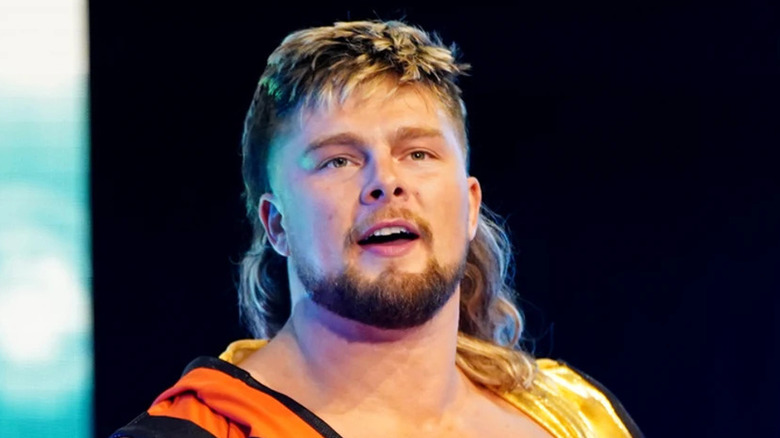 WWE
Brian Pillman Jr. joined WWE back in August, but he's yet to make his presence known on television. The former AEW star is expected to debut on "WWE NXT" in the near future, and the latest tease from the brand's Instagram account suggests that it might happen sooner rather than later.
The video shows an unidentifiable man, presumably Pillman Jr., sitting down and flicking through television channels. The on-screen footage features brief highlights of his father Brian Pillman's football career for the Cincinnati Bengals and clips from "WCW Saturday Night." 
Afterward, the vignette focuses on more recent WWE content with Superstars such as Jey Uso and Charlotte Flair making an appearance. That said, the nods to the Pillman suggest that his son might be getting ready to debut, but will it happen on this week's episode of "NXT?" The video can be viewed below by clicking through the "WWE NXT" Instagram post.
Of course, this isn't the first time that the vignette has aired on WWE television. The same video has been shown on recent episodes of "NXT," which has only lent more heat to the speculation that Pillman Jr. is almost ready to make his first televised appearance.
Pillman Jr. was previously signed to All Elite Wrestling, but he found televised appearances difficult to come by toward the end. His run in Tony Khan's promotion saw him team with Griff Garrison as The Varsity Blondes, and he had some feuds with MJF and The House of Black. After leaving the company, Pillman Jr. competed at some indie shows before making his way to the WWE Performance Center to start training for the next phase of his career.