Bully Ray And Mark Henry Speculate About CM Punk Joining WWE Or Impact Wrestling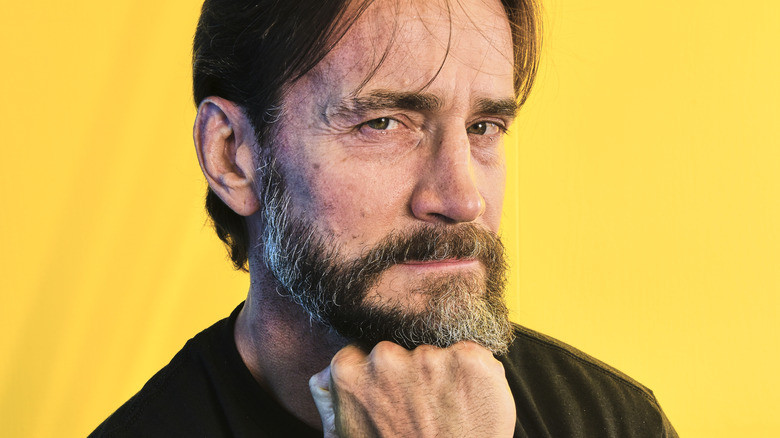 Irvin Rivera/Getty Images
Bully Ray thinks that Seth Rollins retained the WWE World Heavyweight Championship at WWE Fastlane so that a certain former AEW World Champion might be joining the mix sometime in the future. On "Busted Open Radio," Bully Ray said that he thinks CM Punk will be waiting for Rollins in Chicago at WWE Survivor Series on November 25.
"I don't want to see nothing more than [CM Punk challenging Rollins]," Mark Henry said to Bully's proposition. "That would be a monumental deal for both parties involved. It would be monumental to hear CM Punk's music play, to come out against Seth Rollins." While Henry's co-host is predicting Punk will appear in Chicago, he doesn't think that a return to WWE is in the best interest of professional wrestling as a whole, hoping that Punk would opt to work for Impact Wrestling instead.
"I think CM Punk would mean more for the professional wrestling business overall in a different company other than AEW or the WWE. I think that him in Impact could help raise Impact's stock, but I totally understand why he would want to go back to the WWE." Bully believes that Punk's current perception problem could be softened if Punk returns to WWE and proves that he can be professional with the company that famously fired him in 2014.
The Wrestling Observer's Dave Meltzer recently made a similar hypothesis, noting that both Punk's representatives and WWE are currently in talks for a return, with Meltzer also pointing to the 2023 Survivor Series in Chicago as a possible place to bring the former WWE Champion back.