Former Velveteen Dream Emphatically Denies Report That He Visited WWE Performance Center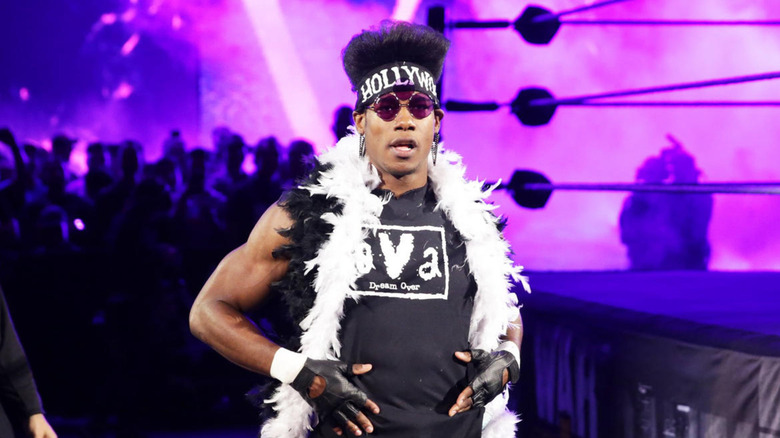 WWE
Former WWE star Velveteen Dream has busted rumors about him being at WWE's Performance Center recently. 
In a recent story on his Instagram page, the former NXT North American Champion stated that he hasn't been anywhere near a WWE event or facility. 
"I am not in a rehabilitation facility nor have I visited Orlando, Florida, the WWE Performance Center, or any WWE events or facilities," said the former WWE star. 
He also had a message for wrestling media and social media platforms, requesting them to highlight the stars of the pro wrestling business instead of him.
"I encourage all wrestling media and platforms to highlight the women and men who put together awesome weekly television! And not waste time publishing and pushing fake narratives and fake news about me! I haven't contributed anything to your line of entertainment in YEARS! Please do better and use your platforms to showcase the bright and prominent future that is professional wrestling," said Dream. 
A recent rumor had claimed that the controversial star was spotted several times near the Performance Center, which was busted by "Fightful Select," who revealed that the former WWE star wasn't at the Performance Center and the company isn't interested in re-hiring him.
Dream was let go by WWE in 2021 after reports alleged that he sent sexually explicit content to underage boys. However, he later asserted that WWE's investigation cleared him of any wrongdoing. Last September, he was arrested in Orlando, Florida, on charges of trespassing and battery, but the charges were dropped later.