Road Dogg Says Recently Released WWE Star '100%' Has A Future In Wrestling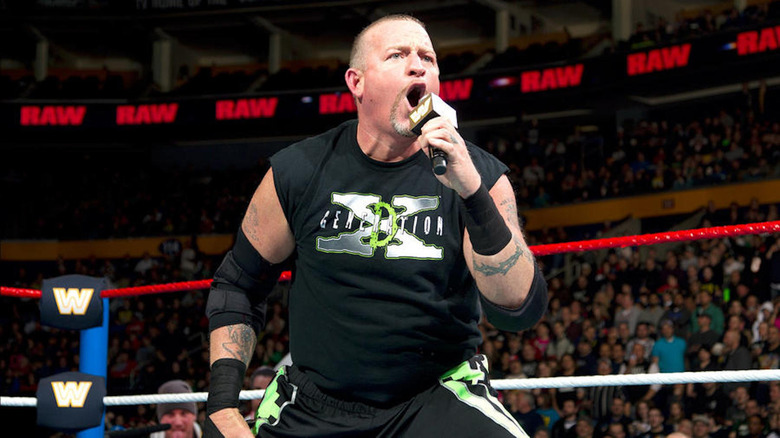 WWE
A lot of WWE Superstars were let go from the company in the wake of WWE's merger with UFC. On the latest "Oh ... You Didn't Know," former WWE Hardcore Champion "Road Dogg" Brian James was asked about the potential for the recently released musician and wrestler Elias to have a future in the business outside of WWE.
"[He] 100% [has a future in wrestling]," James said. "If the other place doesn't scoop him up, I just don't know why you wouldn't." According to the WWE Hall of Famer, fans love to sing-along to entrance songs and Elias has the ability to craft his own. "There's money on the table with music."
James went on to praise both Elias' look and his in-ring work, while lamenting that WWE possibly focused too much on his music, and not enough on his wrestling. James believes that Elias got an opportunity to show his wrestling bonafides in his Ezekiel persona.
"There's a future for him," James repeated.
Elias appears to be taking his release in stride. After the news broke, the Superstar took to X (formerly Twitter) to reflect on his career in WWE, from his days as "The Drifter" to having a No. 1 album on iTunes and even sharing the ring with John Cena and The Undertaker at WrestleMania. The troubadour and wrestling star summed up his good fortune by saying "God is good." Before his release, Elias had been with the company since signing a developmental deal in 2014, marking nearly 10 years in the company.