Mickie James & Tommy Dreamer Discuss Brian Pillman Jr's NXT Debut Vignette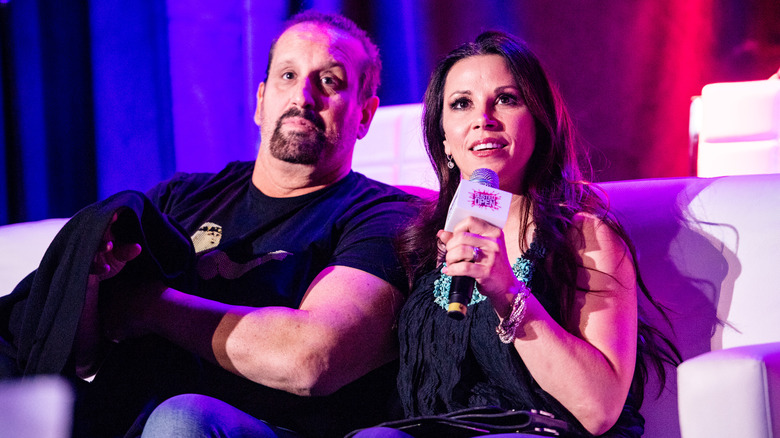 Timothy Norris/Getty Images
Brian Pillman Jr. has let go of his late father's name and is now wrestling under the name Lexis King, a tribute to his sister and his stepfather. On the latest "Busted Open Radio," both Mickie James and Tommy Dreamer felt the character refresh was just what the second-generation wrestler needed.
"It was a great vignette," James said. She feels the teaser trailers for his first actual promo/vignette helped lay the groundwork for a major reveal, though she wasn't sure about Pillman's darker hair. Dreamer believes the new hair color helps him stand out from his dad, and that there's an element of truth to Pillman's promo, in which he said his relationship with wrestling is complicated, as he feels it robbed him of a relationship with his father.
"I've shared conversations with Bruiser Brody's wife," Dreamer explained, "and she was just like, 'I love wrestling but ... it brings up horrible memories.'" Dreamer thinks King's comments parallel Brody's widow's feelings.
"I think that's a really unique take," James said of the Lexis King character. She noted that Pillman Jr. had previously said about his lack of a relationship with his father on a previous episode of "Busted Open," but even Charlotte Flair, whose father is still alive, and yet shares the wound with Pillman and Brody's widow over how much time Charlotte lost with her father due to the hectic schedule of professional wrestlers.
King took to social media after the vignette aired to explain that he was tired of living in his father's shadow.